Warnings for parents who share too much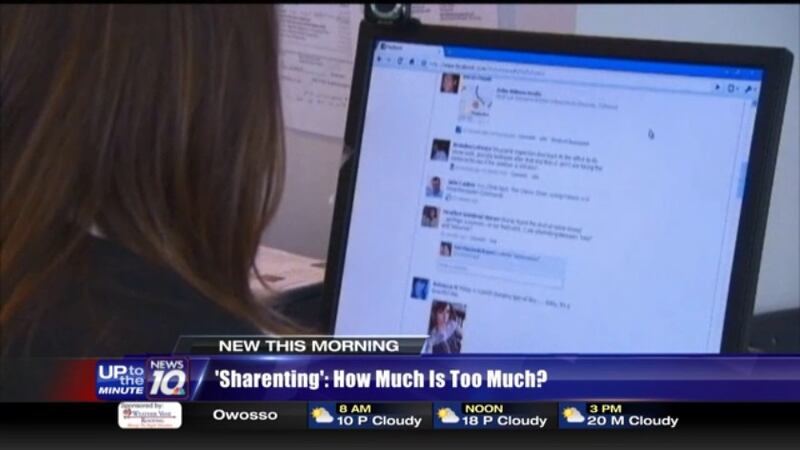 Published: Feb. 6, 2018 at 9:34 AM EST
Tech experts are issuing a warning against something some parents probably do every day called "sharenting."
It's a term to describe the overuse of social media by parents who share too many pictures and information about their children for the world to see.
Snapping and posting.
It's something many parents do on a regular basis...But could you be putting your child at-risk in the future?
According to an NBC news report... 92 percent of kids under the age of two already have a digital footprint.
One-third of moms ages 18-34 created social media accounts for their baby before their first birthday.
Posting your child's name, date of birth, your maiden name and location are enough to open a credit card or bank account.
More than 140,000 children are victims of identity theft each year.
Children won't find out their identity has been stolen until years later...When they go to open a credit card or take out a loan.
Some parents say they keep social media posts minimal...
"Only if we're like doing something together. I might say here we are at some place together. But on a regular basis, I'm not putting a lot of pictures on there of us," Bev Huneck, Parent
According to consumer reports, there are ways to protect your children.
Be aware of privacy settings on the sites you use...And set them to only share with close family and friends.
Tech experts also advise not posting in real time, a location, or your babies full name and birthday.
There have been reports that pedophile image-sharing sites are data-mining photos for inappropriate purposes.
The biggest takeaway?
Consider your child's well-being now and in the future.
The popularity of sharing baby pictures has grown so much, "Anti-sharenting" apps and websites have also been popping up, which helps you block those very same pictures.