Regulators approve Consumers Energy power rate increase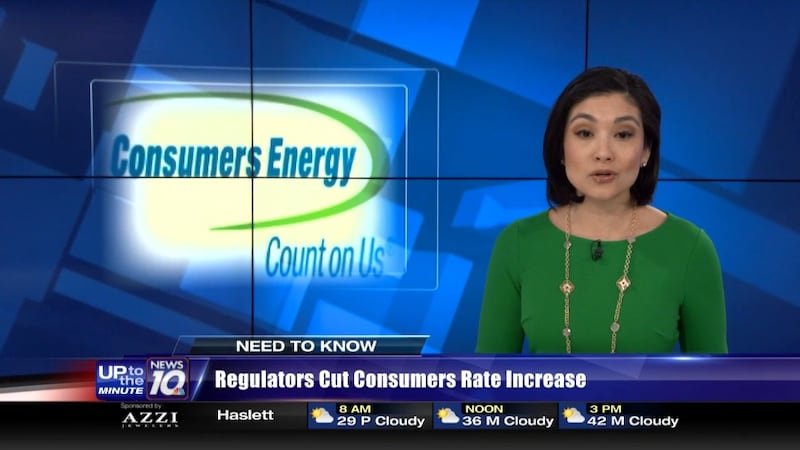 Published: Mar. 30, 2018 at 8:29 AM EDT
State regulators have approved a rate increase for Consumers Energy.
But not to worry, News 10 was told your bill will actually be cheaper because of it.
They say that Consumers Energy already increased rates in October and their rate hike was higher than what the state had approved yesterday...
So, your monthly bills will actually go down about 60-cents.
Michigan regulators approved nearly $66 million electric rate increase for Consumers Energy Co. that takes effect Sunday and is about 38 percent of what the Jackson-based utility originally sought.
The Michigan Public Service Commission says the increase approved Thursday means a residential customer using 500 kilowatt hours of electricity per month will see their monthly bills increase by $1.87 compared to previously approved rates. Since the utility self-implemented a $2.46 monthly increase in October, customers will see their bills decrease by 59 cents.
The approved rate increase compared with the original $173 million that Consumers sought on March 31. Consumers later lowered its request to $148 million and on Oct. 1, 2017, self-implemented a $130 million rate increase.