Prosecutors lay out case against Lou Anna Simon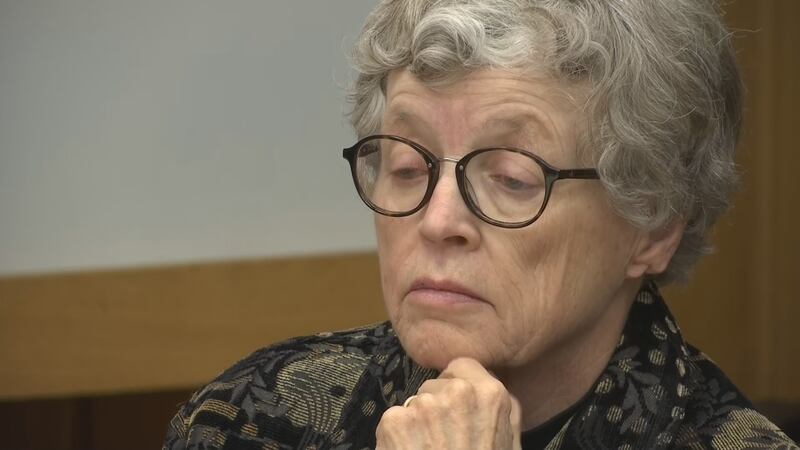 Published: Feb. 5, 2019 at 6:07 PM EST
"When you've become assaulted by a doctor that you trust, that is a hero of the community you live in, what do you do? What else is he capable up? I just sat there frozen, how do I get out of this room alive?" said Amanda Thomashow, a Larry Nassar survivor.
Thomashow was testifying at Simon's preliminary examination in Eaton County District Court in Charlotte.
Prosecutors on Tuesday tried to prove former MSU President Lou Anna Simon lied to police in the Larry Nassar Investigation. It was the first day of a hearing that will determine if there's enough evidence to put her on trial.
"The defendant repeated to lie about when she knew about Nassar ever since. Because it protected MSU and it protected herself," said Scott Teter, of the Michigan Attorney General's Office.
Simon was MSU's president from 2005 until she resigned in 2018. She's charged with four counts of lying to a peace officer, that's two felonies and two misdemeanors.
Prosecutor Scott Teter brought in large posters illustrating meeting schedules. Teter said the posters would show that Simon planned to discuss sexual assault complaints about Larry Nassar with Paulette Granberry Russell, the MSU senior advisor to the President of Diversity and adviser to Simon.
"And, on the outside of that folder, wrote 'sports med Dr. Nassar SA.' And she (Granberry Russell) will testify that 'SA' in their office means sexual assault. She had written that on the folder to remind her to talk to the defendant about it," said Teter.
Prosecutors said it proves Simon was aware Nassar had been accused of abuse, even though she told state police she wasn't aware until the Indianapolis Star broke the story in August 2016.
Simon's lawyer, Mayer Morganroth, fired back on the prosecutors' allegations.
"The amount of lying that's been done is overwhelming, but not by Lou Anna Simon but by the prosecutors and the detectives," Morganroth said.
Morganroth said the whole investigation is politically motivated.
"What help is it to them whether she knew about Nassar or not, specific name? She doesn't say she didn't know about the fact that there was an investigation. It's absurd," said Morganroth.
Thomashow was the only witness to testify during Tuesday's hearing.
"He put his hand up my shirt and massaged my breasts and I made him stop. Then he had me lie down on his exam table face down. He started by massaging my upper back. He pulled my sweatpants down a little bit to expose my butt crack and then he slipped his hand in between my butt cheeks," said Thomashow.
It was her report in 2014 that Teter said first made Simon aware of the allegations.
"I've lost my sense of self; I wanted to die for years. I have now, thanks to MSU, can't park on the top of parking structures because of the overwhelming urge to drive off of them," said Thomashow.
The hearing will resume in April. That will give lawyers on both sides time to dig up more evidence. Neither side will tell News 10 who they plan on calling as witnesses.