Press conference with Jacob Moore and attorneys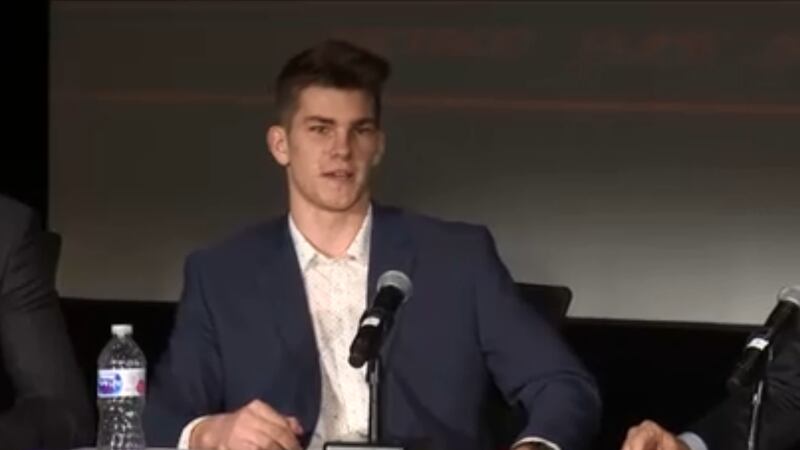 Published: Mar. 5, 2018 at 11:01 AM EST
Attorneys Ven Johnson and Tom Waun of Johnson Law, PLC, held a press conference with client Jacob Moore.
Moore, who is now a freshman gymnast at the University of Michigan, is the first male to file suit against disgraced former doctor Larry Nassar.
He was 15 at the time of the abuse.
Johnson Law also represents Moore's sister Kamerin who described the abuse both she and her brother suffered during her victim-impact statements in January.
The amended complaint was filed in federal court Wednesday as part of a civil suit and names Nassar, USA Gymnastics, Michigan State University and others as defendants.
Attorney Ven Johnson stated, "Nassar's depravity knows no bounds. For decades, he abused children under the guise of "medical treatment" and those that should have been protecting these young gymnasts did nothing. It's sickening."