Shelter dogs benefit from Pokemon Go craze; Gamers are helping walk dogs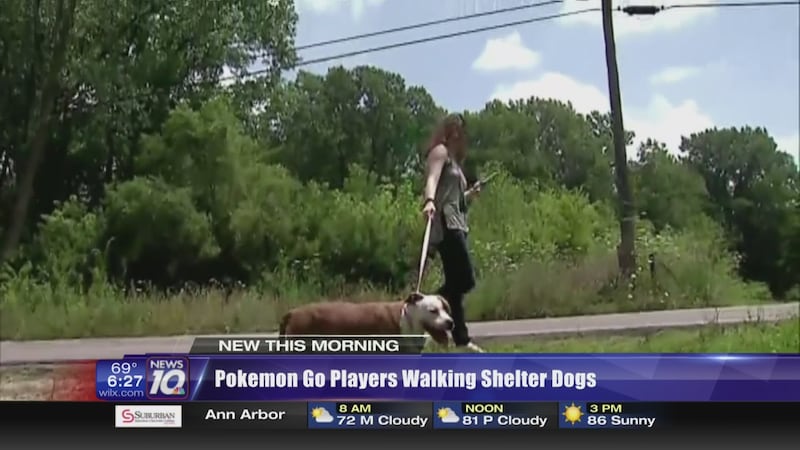 Published: Jul. 14, 2016 at 8:53 AM EDT
The popular Pokemon Go craze goes to the dogs- literally.
Dogs in an animal shelter in Muncie, Indiana are benefiting. A shelter is encouraging Pokemon Go gamers to come to the shelter and pick up adoptable dogs to take them for walks while they play Pokemon Go.
Within hours of posting the request on Facebook, more than 13-thousand people shared the message.The director of the shelter says demand is so great, shelter workers had to buy twenty new leashes.
Director Phil Peckenpaugh says "A healthy dog is a very adoptable dog...provides them with socialization with people... just a fantastic way to combine the game and walk the dogs."