Mid-Michigan couple gets pumpkins stolen out of backyard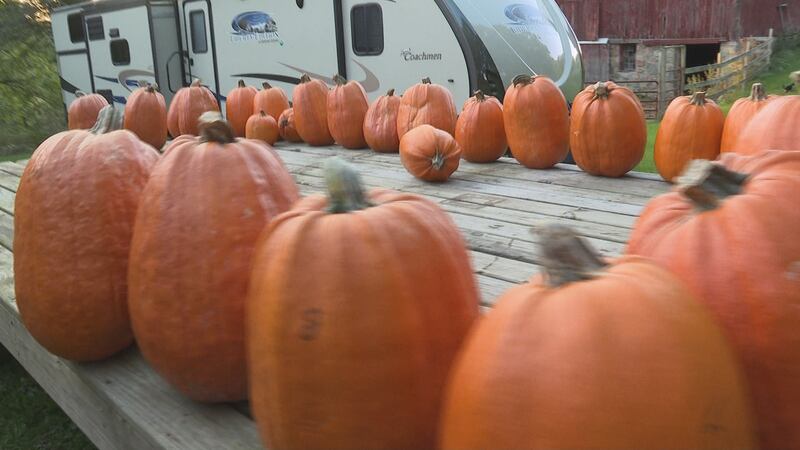 Published: Sep. 23, 2019 at 10:28 PM EDT
A mid-Michigan couple is in a foul mood after someone stole pumpkins right out of their backyard.
Jessica Stoddard says she and her husband run a small family farm in Haslett where they sell various crops and items.
Stoddard drives one of the school's buses for Haslett. She said she returned home after her morning drive Monday to find some of her pumpkins had been stolen.
Stoddard says the theft impacts more than just her pumpkin business.
"Any time anything is just taken without being paid for, it hurts our ability to buy more seeds, we buy more fuel for our tractors to be able to plow the ground, and just being able to keep the little stand open here," Stoddard said.
Stoddard has contacted the police.
She said this isn't the first time the farm has had a theft, but it is the first time that someone has stolen pumpkins.
She hopes to make up for the loss with other items they sell on the farm.
Copyright 2019 WILX. All rights reserved.