UPDATE: Michigan lawmaker says young female reporter "misunderstood"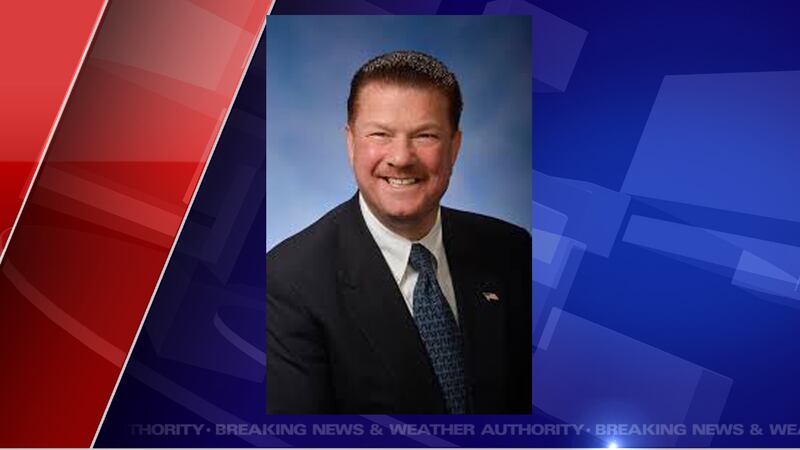 Published: Jan. 15, 2020 at 12:19 PM EST
Senate leaders sent a
on Wednesday requesting the Senate Business Office investigate allegations against a Michigan lawmaker after he was said to have made inappropriate comments to a young female reporter.
State Sen. Peter Lucido, a 59-year-old Republican from Macomb County's Shelby Township, is reported to have said to her that a group of high school boys could "have a lot of fun" with her.
Allison Donahue, 22, asked Lucido for an interview. He said he could talk after honoring roughly 30 students from De La Salle, an all-boys Catholic high school in suburban Detroit from which Lucido graduated.
She claims he told her, "you should hang around! You could have a lot of fun with these boys, or they could have a lot of fun with you." The teens laughed, according to Donahue's first-person account in the
, a nonprofit news site that covers politics and policy.
"Hearing all the boys laugh, it took me immediately out of 'I'm a reporter, I'm in my career.' I don't know these boys. I don't know this man and I was immediately embarrassed and I felt small," Donahue said.
Early Wednesday morning Lucido tweeted, "I apologize for the misunderstanding yesterday and for offending Allison Donahue," hours after initially telling the Detroit Free Press that he did not feel he owed the reporter an apology and said he felt the quotes were taken out of context and had been blown out of proportion.
On Wednesday night, Lucido is fighting back saying that her version of the story doesn't match his.
"I said, 'we're going on the floor to have some fun, you're welcome to join us.' This thing about what she interpreted sexually or otherwise, it's unfortunate, it really is, it truly is," Lucido said.
When asked if Donahue's claims about what Lucido allegedly said were accurate, he said, "it's not accurate."
"I take this very seriously and intend to have a very intense and lengthy conversation with the senator as soon as we're done with session," said Senate Majority Leader Mike Shirkey, a Clarklake Republican on Wednesday. "If those words that were reported are accurate, it's very unacceptable and that's all I've got to say about it."
House Democratic Leader Christine Greig said this, "Sen. Lucido purposefully generates this kind of controversy because it makes him feel important, and helps stave off his waning relevancy in a society where women and people of color are breaking down barriers and claiming their rightful seat at the table. Humiliating women who represent a threat to you is a cliché tactic to avoid responsibility for immaturity. Ms. Donahue's courage to both call him out and write her piece on the experience are a testament to the changing times and a reminder that those who are incapable of growing up and admitting their flaws will be left behind."
Ingham County Clerk Barb Byrum also weighed in on the allegations, tweeting "Sen. Lucido's comments and behavior are unacceptable. Good for Ms. Donahue for standing up for herself and speaking out! Now who else is going to hold the Senator accountable and how?"
Senate leaders sent a letter requesting the Senate Business Office investigate the allegations against Lucido. (The full letter can be read by clicking to the right of this article.)
In the letter, Shirkey said, "sexual harassment has no place in the Michigan Senate. We take these allegations very seriously and trust that you will take appropriate action to resolve this matter."
"I'm glad to see that Senate leadership is treating this situation with the seriousness it deserves," State Representative Kara Hope said in a statement to News 10.
Copyright 2020 Associated Press. All rights reserved.