Michigan State Police warn of legal consequences for kids who play '48 Hour Challenge' game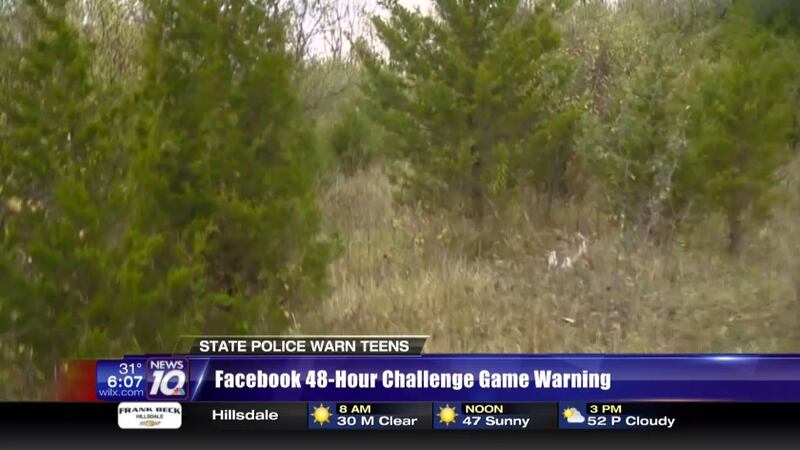 Published: Oct. 26, 2017 at 7:31 AM EDT
A new warning from Michigan State Police for teens thinking about participating in the 48 Hour Facebook Challenge. Kids who do could face legal consequences.
The 48 Hour Challenge is a game where children and teens are encouraged to purposely go missing for two days. Teens are instructed to hide out from their parents for as long as possible to rack up likes, comments, and shares about their disappearance on Facebook. Teens get points for those posts on Facebook about their disappearance.
But Michigan State Police say kids will try it will be in hot water. "They could see time in the juvenile facility for something like this. We take these things very seriously," said Michigan State Trooper Amy Belanger.
The disturbing game started in the United Kingdom. There are reports of children disappearing while playing the game in Ireland.
The game potentially leaves law enforcement in a bind, of whether or not a person is truly missing.
"It's very similar to filing a false police report; your claiming that your missing in a roundabout way and then utilizing police resources to look for you and there's charges that could come along with that," Belanger said.
So far, no cases of missing kids playing this game have been reported in Mid-Michigan.