Michigan Secretary of State backing-off 30 minute promise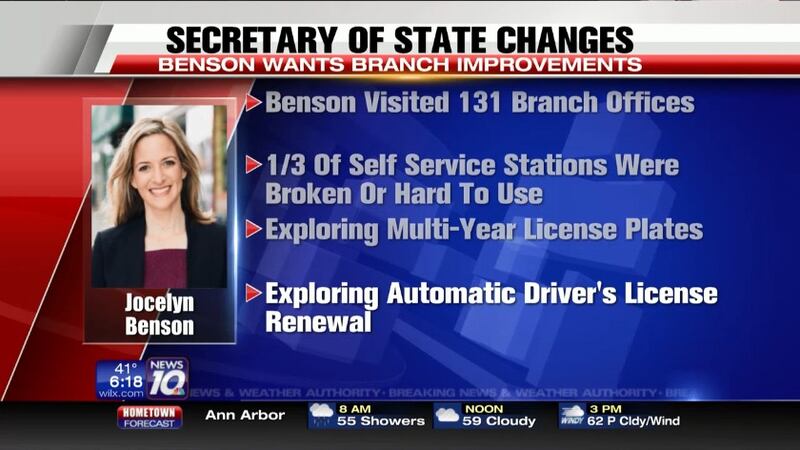 Published: Apr. 12, 2019 at 11:58 AM EDT
Michigan's Secretary of State is backing-off on a campaign promise.
Before she was elected -- Secretary of State Jocelyn Benson promised to run her office with a 30 minute guarantee for those using visiting her department's locations around the state.
Now she is warning recent problems could mean the goal will not be met until 2022.
Benson made the announcement after visiting all 131 branch offices in Michigan in her first 100 days in office.
She says a third of the self service stations were broken or hard to use.
She does plan to explore multi-year license plates.
And automatic driver's license renewals.
Benson also recently pulled down an online appointment system for some branches.
She said it was giving customers inaccurate wait times.