Michigan Legislature passes ballot initiatives, supporters wary of intentions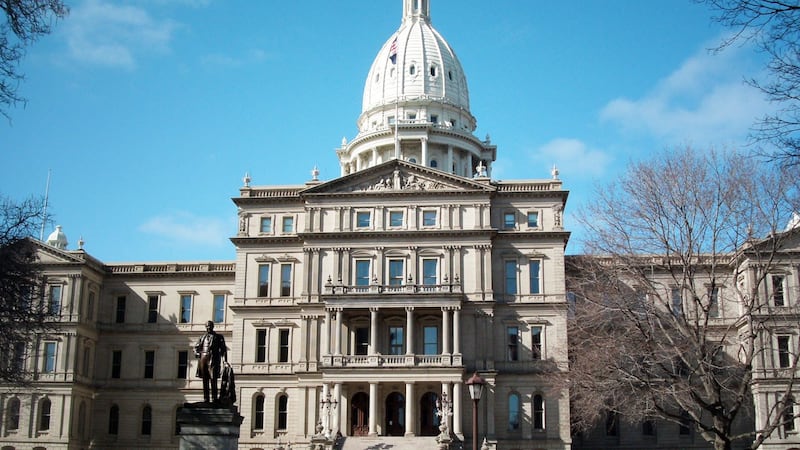 Published: Sep. 5, 2018 at 5:27 PM EDT
The Michigan Legislature adopted into law two ballot proposals Wednesday before either could be placed on the November ballot, worrying supporters that this circumvention of voters could lead to lawmakers ultimately gutting the proposals later this year.
The proposals to increase Michigan's minimum hourly wage to $12 and to guarantee workers paid sick leave were approved by the Board of State Canvassers in July. Under state law, they were sent to the legislature to be adopted into law, altered or sent straight to the ballot. The Republican-led legislature voted the proposals into law Wednesday, preventing them from going before voters in November.
Supporters of the progressive initiatives are worried the conservative-majority legislature will take unprecedented action by gutting the key tenets of the initiatives through amendments later on in this year's legislative session.
"You let the people decide for themselves in November," state Sen. Curtis Hertel Jr., D-East Lansing, urged his colleagues before the Senate voted. He called passing the initiatives before they could go on the ballot in order change them later "a classic bait-and-switch." State Rep. Leslie Love, D-Detroit, called it "voter suppression."
Despite fierce opposition, the Senate approved each initiative 24-13, while the House of Representatives approved each initiative 78-28.
"They cannot adopt it and then amend it later this session," said Mark Brewer, attorney for Michigan One Fair Wage, the group that organized the minimum wage proposal, in a Tuesday press conference anticipating Wednesday's votes. "Our view is that violates the Michigan Constitution."
Brewer added that Michigan One Fair Wage plans to sue.
Without amendments, the minimum wage proposal increases Michigan's $9.25 minimum hourly wage to $12 by 2022. Prior to that, the minimum wage would increase to $10 next year, $10.65 in 2020 and $11.35 in 2021. Tipped workers would earn $12 an hour by 2024. The paid sick leave proposal, led by MI Time to Care, would guarantee paid sick time to all Michigan workers. A worker would earn one hour per every 30 hours worked, maxing out at nine days of paid sick leave per year.