Majority of American homes have pets but can't afford unplanned pet care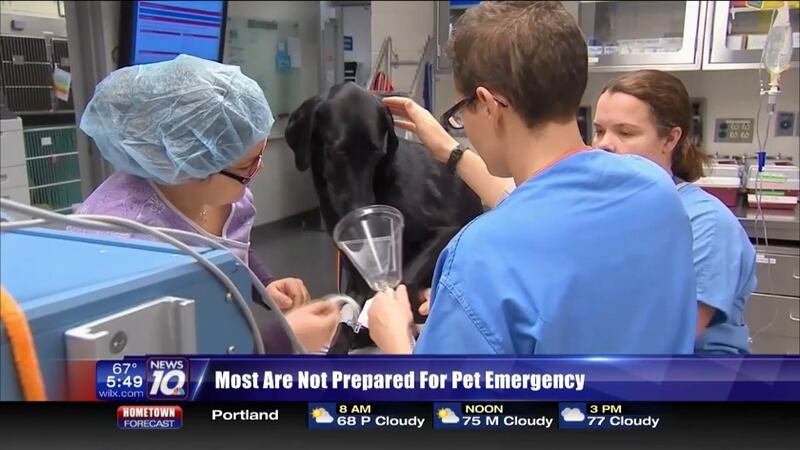 Published: Jun. 19, 2018 at 9:11 AM EDT
Nearly 70-percent of American households have a pet, like a cat or a dog.
Researchers say that most aren't prepared financially for a pet emergency.
It's estimated that 1 in 3 pets require emergency vet care every YEAR catching most pet owners off guard.
Unexpected emergency care for dogs and cats can cost between $800 and $1500, or more if the pet requires surgery.
According to a new Bankrate survey, only 39% of Americans have enough savings to cover a $1000 pet emergency.
To help offset pet costs, experts recommend including furry friends in your family's emergency fund or getting pet insurance.
But, one of the easiest ways to keep your pet healthy, is to visit the vet for annual checkups.