Larry Nassar's wife files for divorce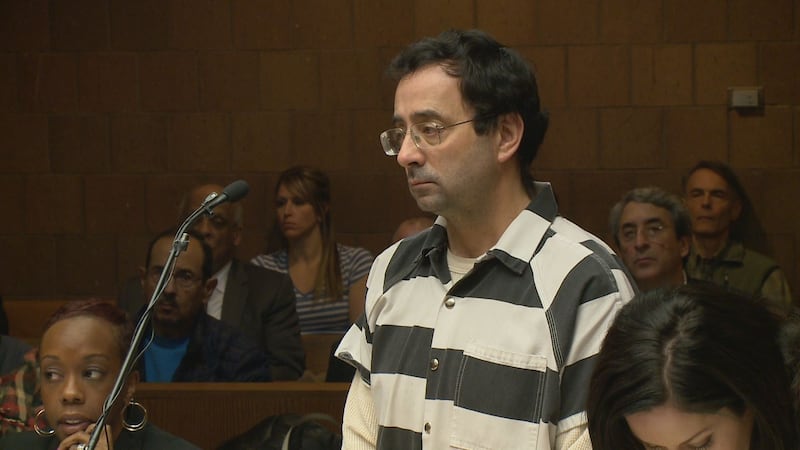 Published: Mar. 7, 2017 at 11:41 AM EST
The wife of the former MSU and Team USA Gymnastics doctor charged with several counts of sexual assault against former athletes and patients has filed for divorce.
According to court documents, Stefanie Nassar filed for divorce on January 25. She is also asking for custody of the three children she and Larry Nassar share.
Nassar is set to go on trial on three counts of sexual assault involving a family friend. He is also facing 22 counts of sexual assault stemming from an investigation by MSU Police regarding former patients and athletes.
Nassar is also named in several lawsuits alleging abuse as far back as 1997. New plantiffs are added almost daily.
We will continue to update this investigation as we learn more details.