Lansing hosts worker training for assisting voters with disabilities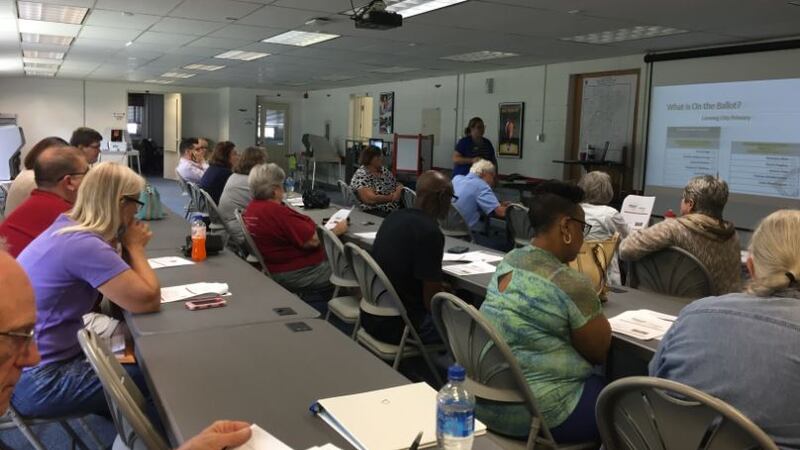 Published: Jul. 23, 2019 at 3:37 PM EDT
Election precinct workers in Lansing received training Tuesday on how to best assist voters with disabilities.
Lansing City Clerk Chris Swope partnered with the Michigan Protection and Advocacy Service (MPAS) to provide training for all election precinct workers and staff.
Workers received hands on training on how to assist voters with using the touch screen voter assistance terminal and hear from a voter outreach specialist about how to treat someone with a visible disability as well as discuss barriers to voting for disabled people.
The training was developed following Swope's new procedure to offer every voter the opportunity to use the touch screen voter assistance terminal for the Aug. 6 preliminary.
"By hearing from a representative from Michigan Protection and Advocacy Service speak about their voting experience, it really brings home the importance for our precinct workers of importance of providing different options allowed by law to empower every voter to mark their ballot," Swope said. "I am appreciative of MPAS to provide the expertise and experience to help our workers understand why we need to learn how to use these new voter assistant tools. I hope to see more people take advantage of the voter assistance terminals in future elections."
The training took place at 1 p.m. in the South Washington Office Complex in Lansing.
Copyright 2019 WILX. All rights reserved.