Hundreds of Michigan residents being home quarantined for possible Coronavirus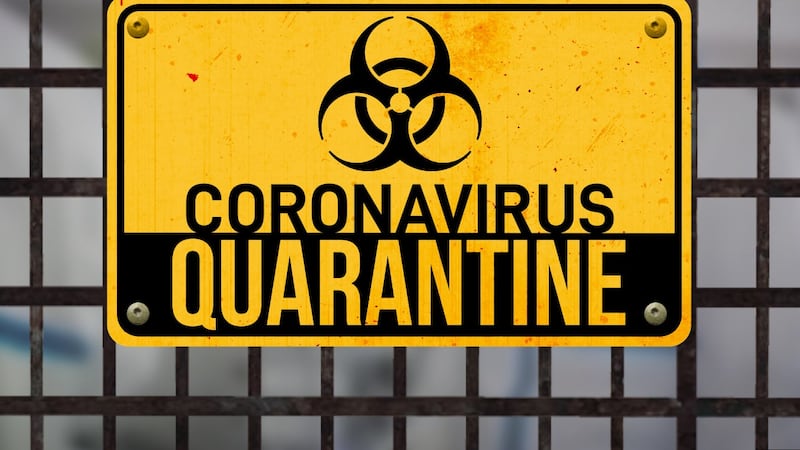 Published: Feb. 24, 2020 at 3:11 PM EST
The coronavirus is being monitored in 326 Michigan residents who recently traveled abroad.
These people had all traveled to China or were passengers on an infected cruise ship during the last month.
The Michigan Department of Health and Human Services said the travelers are seen as "Medium" or "Low risk" for infection.
No one has been placed in quarantine facilities but they have been asked to practice home quarantine as much as possible.
They will also be seen by a local public health practitioner for a 14 day period.
The local health departments are looking to see if they develop a temperature, cough, or have difficulty breathing.
A spokesperson from the MDHHS said, "This is a to date number as of 1/31/2020, which means some of the 326 are no longer being monitored as they have passed the 14 day incubation window for the disease."
Due to fears of the virus, Michigan State University is pulling back on its study abroad program amid the deadly coronavirus outbreak.
The school's coronavirus task force has recommended all university-sponsored travel to China, Singapore, and Hong Kong be suspended for students, faculty, and staff.
The university said it is aware of the concerns from the community over the coronavirus but says the risk of being exposed on campus is extremely low.
The study abroad suspensions start immediately and will last until July 31, 2020.
The virus is also impacting businesses.
The American Bridal and Prom Industry Association said 80% of the world's western-style gowns are produced in China, and many factories there had to temporarily shut down because of the virus.
Not only could there be a shortage, but the unexpected production delay could slow down the process for customized dresses, leaving some sellers unable to deliver customers' orders on time.
Fears about the virus, officially known as COVID-19, have changed global travel patterns.
On January 30, the World Health Organization declared the outbreak a "public health emergency of international concern." A day later, the United States issued a public health emergency for the virus that originated in China's Wuhan province.
Copyright 2020 WILX. All rights reserved.