Home security camera footage shows moments after a man collapses in street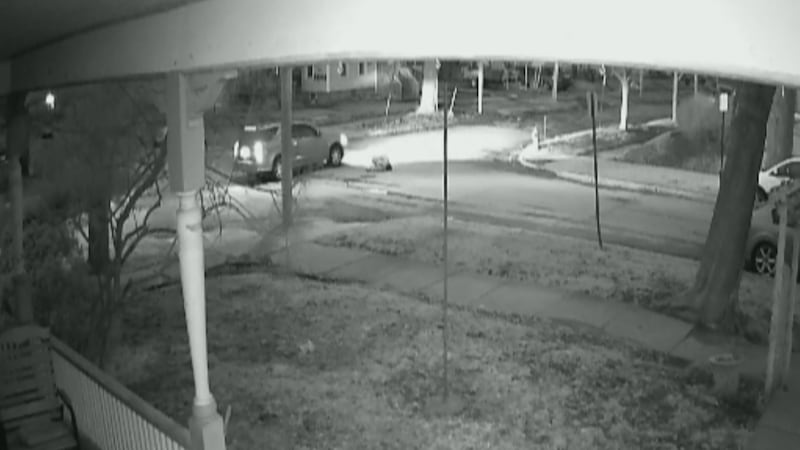 Published: Apr. 17, 2019 at 3:46 PM EDT
A neighbor is speaking out after seeing a bleeding man in the middle of the road on his security camera.
But the reason he is speaking out isn't because of the man, it's because of the person who could have helped but didn't.
It happened on Biddle St. in Jackson on Thursday. Someone eventually stopped, but not until the man was left laying there for five minutes after the first car drove away. Anthony Donoho saw it all after the fact on his home security camera.
"I was stunned at first...I wasn't really sure what was happening," he said.
In the video, you can see the light-colored SUV stop next to the man in the middle of Biddle St. and then take off. Police say the man's wounds were self-inflicted, but neighbors say that shouldn't matter when someone's life is in danger.
"I was mortified that someone would actually pull up to the gentleman. He sat there for a good minute and it looked like the window was down so there could have been something said...but then he drove on and he just kept on driving. I was shocked. It was amazing to me," Donoho said.
After, the man struggles to his feet and tries to walk further down the road, but stumbles and falls some more.
"Then he'd wait for a little bit, and then get up again, then he'd fall again. And he did that like three times before he finally stayed down. It was kind of weird because I wasn't exactly sure what was going on."
It wasn't until five minutes later a truck pulls up next to the man and calls for help. Donoho says he later became aware of what was happening and went out too with another neighbor. He says the scene was pretty chaotic but was glad a Good Samaritan was there for someone in their time of need.
"I want to find out who it was so we can say thank you. We all want to make sure that everyone has someone there to back them up. And the fact that a Good Samaritan actually stopped and did something nice for someone without even knowing them...that's wonderful," he said.
Michigan does not have a law that requires someone to stop and help another in instances like this. But if a person chooses not to, they are opening themselves up to the possibility of a civil lawsuit.
Jackson police said the man was taken to Henry Ford Allegiance hospital for treatment. No word on his condition.