'He was selfless:" Friends, family mourn the loss of Lansing drowning victim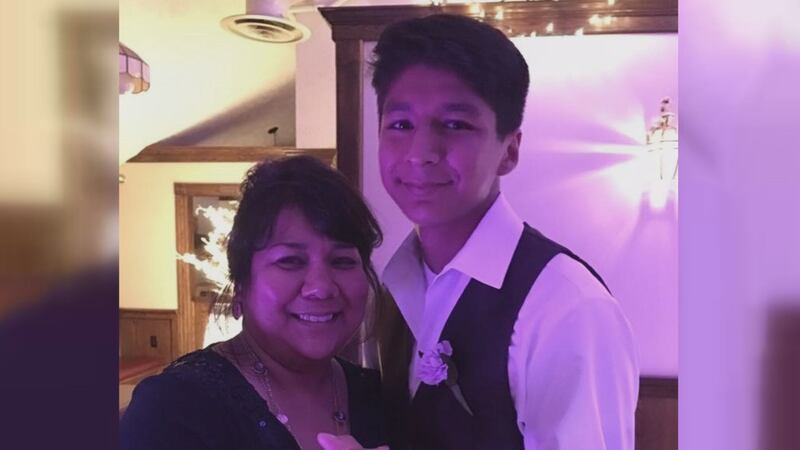 Published: Aug. 6, 2018 at 7:16 PM EDT
A Mid-Michigan community is mourning the loss of a young man who drowned in the waters of Lake Michigan Sunday.
20-year-old Jeremiah Diaz went underwater at Grand Haven State Park Beach around 3:45 p.m. He was among six swimmers who were seen struggling in the water.
Dozens of beachgoers and officers formed a human chain in an effort to help rescue the swimmers.
A 17-year-old girl and a 20-year-old man were hospitalized and are listed in stable condition.
Diaz was taken to the hospital where he was pronounced dead. He was found in water about five feet deep.
Close friends and family are struggling with the loss Monday.
"My best friend is gone," said Ayindee Pulliam. "There is just a whole part of me that is not there anymore."
"He was tenacious, competitive, and compassionate," said Diaz's father, Joshua. "He had a wonderful smile, it was contagious."
Diaz attended Eastern High School in Lansing and participated in several sports including football and wrestling. Many of his teammates say they looked up to him.
"You leave school and you go to practice and you think 'it's going to be a long day,'" said Ben Murdoch. "He made it fun, he was the guy you could always rely on to have a smile on his face and make it enjoyable."
"Jeremiah left a big impact on a lot of people," said Noah Maldonado. "I think it built a lot of character in us and I know I wouldn't have the work ethic today without him always pushing me and always motivating me."
Diaz worked as an EMT after graduation for Lansing Mercy. Family cannot thank the men and women enough who helped with recovery efforts.
Diaz worked along with his brother. It's a time he says he'll always cherish.
"I didn't think about getting onto the ambulance until my brother said something about it," said Diaz's bother, Josue. "I was granted the opportunity first and I kind of figured if my brother can do it I'm sure I can.
A 64-year-old West Michigan man also drowned in Lake Michigan waters at Grand Haven earlier Sunday.
After the second drowning, rangers were patrolling the water urging beachgoers not to get into the water.