UPDATE: Police say former contestant on "The Voice" was arrested for possession of Adderall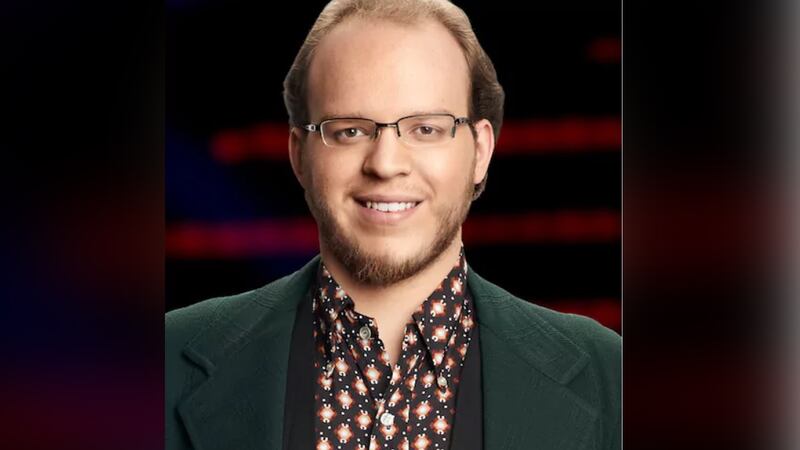 Published: Dec. 9, 2017 at 3:08 PM EST
UPDATE: Lucas Holliday has been charged with possession of adderall, which is a felony. The Clinton County Prosecutor's Office says arraignment is scheduled for December 21st. Holliday was arrested Friday evening, and has since been released from jail.
A former Mid-Michigan contestant from NBC's hit show 'The Voice' has been arrested.
27-year-old Lucas Holliday, known as the "Singing Cashier," was arrested by Dewitt Police Friday evening.
According to online Clinton County jail records, Holliday faces one charge of allegedly possessing amphetamine.
Holliday is being held on a $5,000 bond.
News 10 is working to learn more about what led up to the arrest.
Holliday was eliminated on The Voice before advancing to the Top 12 Live Shows by his coach, Jennifer Hudson. He was brought back as the coach's comeback for Team Jennifer in the playoffs.
Video of Holliday singing to R&B hit "Ascension (Don't Ever Wonder)" as a cashier at Dollar General on South Martin Luther King Boulevard in Lansing went viral. His story was featured nationally, including Good Morning America where he made a live appearance.
Holliday spoke to News 10's Kirk Montgomery after his elimination from The Voice.
"Thank you very much for this opportunity," said Holliday. "I wouldn't be who I am without you! I wouldn't' be able to make music, I wouldn't be able to be the guy I am, The artist I am, but also be as true to me as possible and I really do Thank you from the bottom of my heart"!
Holliday is expected in court Monday for arraignment.
Stay with News 10 for updates.