UPDATE: Identity of shooting victim released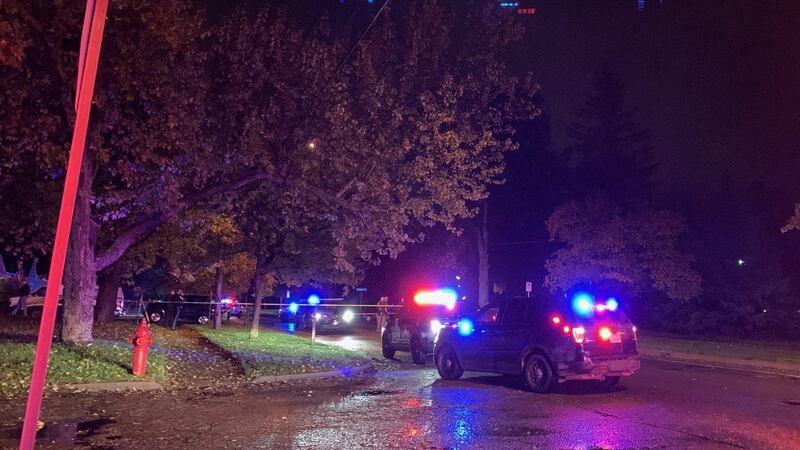 Published: Oct. 27, 2019 at 3:37 AM EDT
Lansing police are looking for multiple people in connection to a homicide that happened Sunday morning on Lansing's south side.
LPD has identified the shooting victim as 22-year-old, Tayveon Donell Williams, from Jackson.
Williams died at the hospital from his injuries.
There were four other victims from the incident, police have not yet released their names:
- 18-year-old woman from Lansing in stable condition
- 21-year-old man from Lansing discharged from hospital
- 22-year-old man from Jackson in serious but stable condition
- 29-year-old woman from Lansing discharged from hospital
The investigation has determined that this was not a random act and no arrests have been made at this time.
The call came in just after 1:30 a.m. on October 27 for reports of a shooting in the 1700 block of Miller Road.
Neighbors told NEWS 10 that parties are hosted at the residence where the shooting took place all the time.
Epimenio Torres Jr. has lived in the area for nine years. His family, including his mother, daughter and grandsons, also live in the area.
"This side of town has been my home," Torres said. "I really like living close to my mom and my daughter and my grandsons, but it's just really kind of too bad that it's getting really bad... especially this close to home."
Torres heard the sounds of gunshots from his home, he said he put on his coat and walked up to the corner where he could see police already arriving to the scene.
Dee Bangs lives nearby and walks past the house everyday on his way to work and saw the aftermath of the events.
"At first I'm like man, it's just a normal day in the hood, but you don't see it so close by, you usually see it sectioned off," Bangs said. "It's a shocker though. I hate seeing people doing this type of stuff."
People that were both inside and outside the residence had injuries from gunshots.
"Anybody could've been in the crossfire so it's kind of crazy," Bangs said. "It's kids out here, so it's never a right time to do this type of stuff. I just want everybody to put the guns down"
Anyone with any information is asked to call Lansing Police at 517-483-4600.
This is a breaking news story. WILX News 10 is working to get more details on this story, and will update the story as more information becomes available. Stay with News 10 and WILX.com as we follow this situation. Refresh your page to make sure you are seeing the most current information.
Copyright 2019 WILX. All rights reserved.