Dr. Robert Hubbard, MSU professor who transformed auto racing safety, dies at 75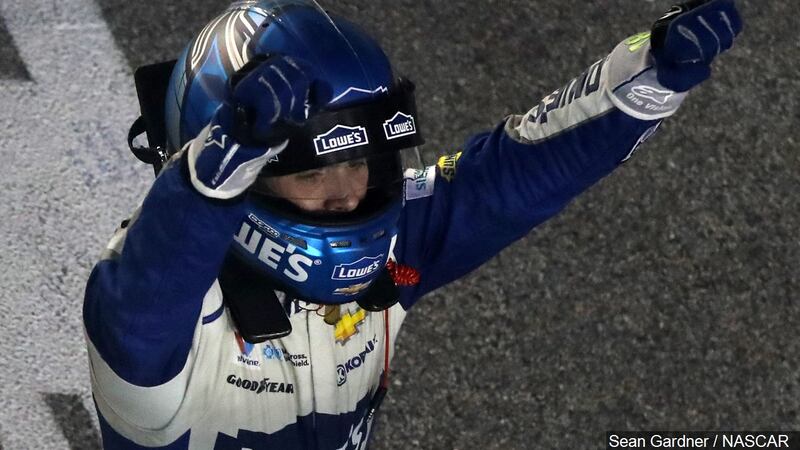 Published: Feb. 6, 2019 at 4:51 PM EST
Those who follow auto racing have likely heard of the Head and Neck Support (HANS) device, the innovative and life-saving neck restraint that race car drivers around the world wear to protect against head injuries during crashes.
The co-inventor of the HANS device, former Michigan State University professor Dr. Robert Hubbard, died Tuesday evening "at home surrounded by loved ones,"
.
Dr. Hubbard, 75, was a professor emeritus of mechanical engineering at MSU from 1977 until his retirement in 2006. He won a Distinguished Faculty Award the year before.
Hubbard and his race car driver brother-in-law, Jim Downing, conceived the idea of the HANS device in the 1980s after a racer friend was killed in a crash from a basilar skull fracture, a common cause of on-track deaths.
When a race car driver experiences a sudden stop – such as hitting a wall at a high rate of speed – his or her head can violently jolt forward while their body stays restrained to the seat. That snapping forward motion can break a bone in the base of the skull, killing the driver.
The HANS is worn like a collar and keeps a driver's helmet tethered to his or her seat, preventing whiplash during a crash.
Hubbard's unique blend of experience throughout his academic and professional career allowed him to perfect the HANS with Downing and save drivers' lives. Hubbard earned a Ph.D. on the mechanical properties of the skull while working at the University of Michigan's Highway Safety Research Institute. In the 1970s, he helped develop the first crash test dummies while working for General Motors.
Hubbard and Downing began selling the HANS device in the early 1990s with scattered use among racers. Only after NASCAR legend Dale Earnhardt died of a basilar skull fracture during a crash in the 2001 Daytona 500 did the HANS finally catch on.
Later that year, NASCAR made the device mandatory for all drivers. America's top drag racing series, the National Hot Rod Association (NHRA), followed suit in 2004. Today, top-level open-wheel racing series IndyCar and Formula 1, where crashes are often more violent, also require drivers to wear the HANS.
Between 1990 and 2014, more than 200,000 HANS devices were used by race car drivers worldwide,
.
Since Earnhardt's death in 2001, no NASCAR drivers have been killed on the track – a statistic largely attributed to safety innovations like the HANS.
"Without the HANS device I would be dead,"
Kenny Wallace, who ran more than 900 races over his 26-year career in NASCAR's top three series.
Rochester Hills native Brad Keselowski, a champion of NASCAR's top two series, expressed his condolences and appreciation.
NASCAR driver Michael McDowell credits the HANS device for his surviving one of the most violent crashes in the sport's history, when he hit the wall going about 200 mph at Texas Motor Speedway in 2008.
"My Hans
cracked in half with the impact,"
. "Flexing just enough but not failing."
Hubbard and Downing were
into the Sports Car Club of America Hall of Fame in 2014, as their HANS device was honored as "one of the most beneficial safety items ever developed."