Consumers Energy blames cold winter for spike in bills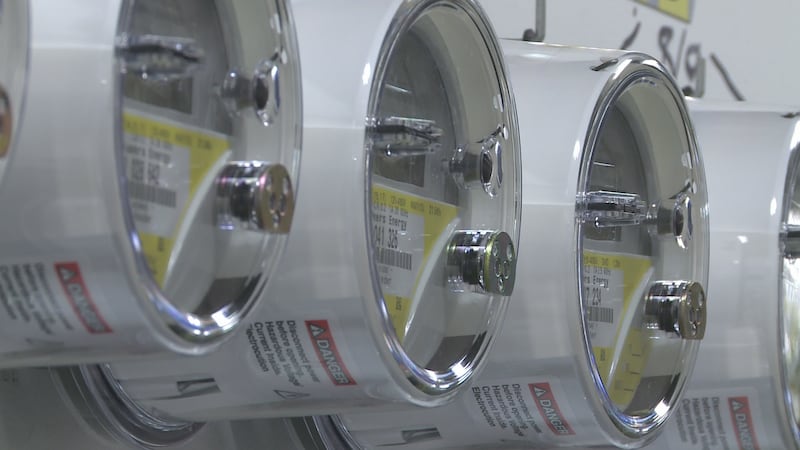 Published: Feb. 3, 2017 at 7:30 PM EST
Imagine opening your utility bill to see you owe the company double, if not triple of what you normally pay.
That's been the reality for many Consumers Energy customers who had an "upgraded meter" installed at their home recently.
Our Facebook page erupted with feedback Friday with many customers telling News 10 the same thing happened to them.
The Larocque family has always been energy conscious since moving into their Jackson home four years ago.
Austin Larocque re insulated around windows in his home, the attic, and even bought LED lights to help save money.
"As we did these things our kilowatt usage dropped," said Larocque.
But Larocque says when Consumers Energy installed its new "upgraded meter," the exact opposite happened to his bill.
Gas usage remained the same but electricity usage doubled. The family's total bill for December, $592.96.
"It actually put the wife in tears because we're concerned about how we're going to pay this bill," said Larocque. "We live on a budget just like many people do and to see a bill that's almost tripled in price in one month, that would scare anybody."
"If I could have my same exact old meter back, I'd keep it in a second," said Larocque.
"We tested the meters and in 100 percent of the cases, the meters were 100 percent accurate," said Terry DeDoes, Consumers Energy Spokesman.
Consumers Energy says this winter has been much colder compared to last, leading to spikes in customers bills.
"You may not recall but last winter was very mild, it was a record setting warm winter as far as Michigan goes," said DeDoes. "This year when we are seeing a return to colder and more normal temperatures, the furnaces are working harder and are burning more electricity."
The Larocques still blame the meter and they're now looking at other options.
"I guess if it got too bad and the price of gasoline to run the generator is cheaper than paying Consumers then I might have to run the generator," said Larocque.
The average temperature in December 2016 was about 13-degrees colder than December 2015.
January 2017 was about three degrees warmer than last year.
Consumers Energy says you can opt-out of its "upgraded meters" by paying a one-time fee of $69.39 along with a monthly fee of $9.72 for a meter reader.
News 10 also talked to DTE Energy about meter complaints and in response gave us this statement.
"As a customer-focused company, DTE Energy is committed to providing our customers with safe, reliable, affordable energy. To support that commitment, we have installed more than 2.5 million electric smart meters to improve service, provide more accurate readings and allow our customers to have better control over their own energy use. For example, we offer our customers many energy savings initiatives, including the free DTE Insight app, which allows customers with smart meters the ability to track and manage their own energy use from their smart phones. Coupled with the DTE Energy Bridge, customers can see their energy use in real-time and find ways to save. People using the app and bridge together are reducing their energy use up to 10 percent each month."
"DTE Energy customers who have questions or concerns about their smart meters can go to www.dteenergy.com for a bill review and to learn helpful ways to reduce their usage, or call 1-800-477-4747."
Consumers Energy has a
, along
.