Construction to start on new apartments, retail space in downtown Jackson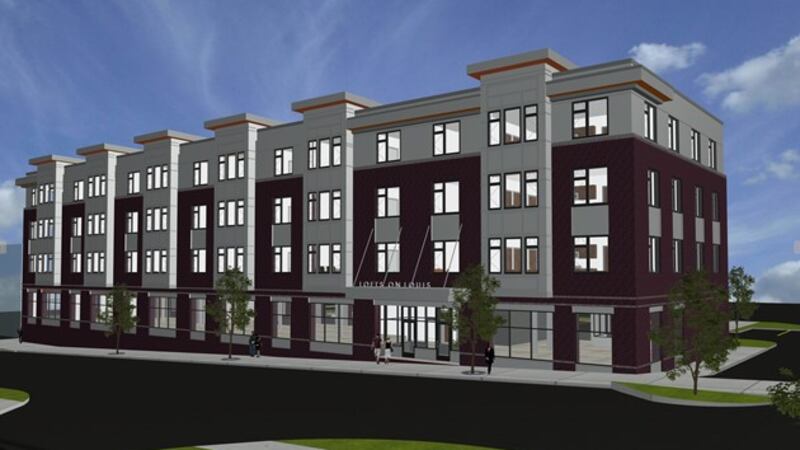 Published: Nov. 2, 2016 at 2:39 PM EDT
Jackson, Michigan - A new project that includes apartments, retail and commercial space is set to break ground later this week in downtown Jackson.
Lofts on Louis, located at 209 W. Louis Glick Hwy between Blackstone and Jackson streets, is expected to take about a year to complete.
The $5.4 million, 47,000-square-foot project includes 30 apartment units and 12,000 square foot of commercial and retail spaces on the first floor.
This upscale living complex features spacious one and two bedroom apartments, each with its private walk-in closet and full bathroom; an open floor plan; European kitchen and bath with granite counter tops; washer and dryer in each apartment.
"We are pleased to be partnering with The Lofts on Louis team to bring this great mixed use development to the downtown core in Jackson," said developer Ryan Henry of Kincaid Henry.
"The Lofts on Louis is going to be a great addition to the downtown of Jackson. We feel this project could be a catalyst for more development in Jackson," said John Burtka and Nicholas Dyc, Lofts on Louis.
"It's projects such as these which can help spur more development and help a city grow. This development is huge for the city of Jackson. It's been too long since the city has seen new structures being built in the area. We're excited to see where this project can take us." said Jackson City Manager Patrick Burtch.
The public is invited to a groundbreaking event for the project at the project site, 209 W. Louis Glick Hwy., Jackson, MI, on Friday, November 4th, at 3pm.