Committee meets to talk auto insurance rates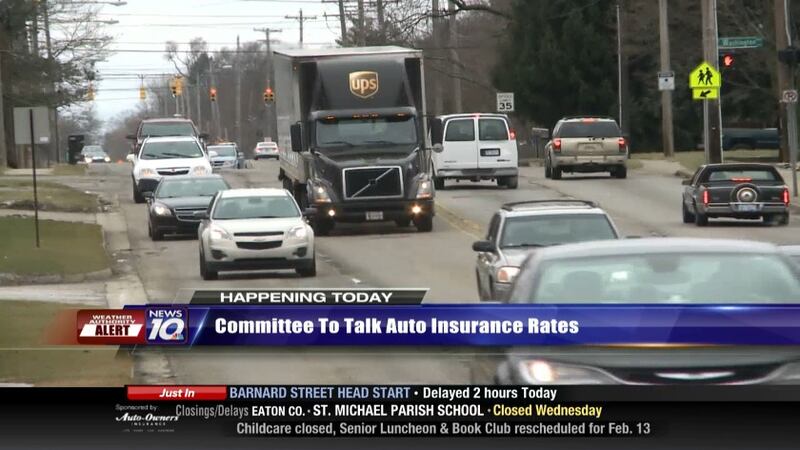 Published: Feb. 6, 2019 at 7:47 AM EST
A group of state lawmakers met on Wednesday to talk about how they plan to lower auto insurance rates here in Michigan.
No other state pays more for auto insurance than Michiganders do.
The first bill introduced in the state senate during the new legislative term is aimed at lowering insurance rates.
That bill has been referred to the state senate committee on insurance and banking.
"Lawmakers in the Michigan Senate and House made it clear last month that reforming Michigan's broken, outdated auto no-fault system was a top priority, and we're glad to see them back up those words with action," said Tricia Kinley, executive director of the Insurance Alliance of Michigan. "We hope the Senate committee hearing will be the start of an earnest discussion about the challenges of Michigan drivers, many of whom can no longer afford the state's highest-in-the-nation auto insurance premiums."
That committee reviewed a presentation on the history of no-fault insurance in Michigan at its meeting that was at 8:30 Wednesday morning.
Michigan is the only state in the nation that requires drivers to purchase unlimited, lifetime medical benefits with their auto insurance policy. This expensive mandate is one of the biggest drivers behind Michigan's skyrocketing auto insurance premiums. Insure.com recently ranked Michigan No. 1 for the most expensive car insurance in the nation. It's the fifth straight year Michigan has received this undesirable honor.
"The Citizens Research Council of Michigan is a highly respected, non-partisan, independent research organization, and we look forward to their testimony on Wednesday on the problems plaguing Michigan's broken, outdated auto no-fault system," Kinley said. "The report's findings reinforce what we have been saying for years: To reduce the cost of auto insurance in Michigan, the Legislature must pass reforms to crack down on fraud and abuse, stop medical provider overcharging and give drivers a choice in their level of medical coverage."
The state legislature has called auto insurance reform a top priority this year.
"We look forward to coming to the table and working together to lower Michigan's auto insurance premiums without depriving care for those who need it most," said John Cornack, president of the Coalition Protecting Auto No-Fault. "What we won't accept is legislation that takes care away while offering no real rate reduction. Instead, we need to hold insurance companies accountable for their discriminatory practice of setting rates based on gender, job title and ZIP code."
"Auto accidents can happen to anyone—and Michigan provides the best care in the nation for accident victims. There's a way to keep those protections while lowering premiums, but it requires standing up to the insurance companies and putting people ahead of profits."
Senate Committee Insurance and Banking
Room 1100, Binsfeld Building, 201 Townsend Street, Lansing, MI 48933
Wednesday, 2/6/2019 8:30 AM