City to create new youth sports facility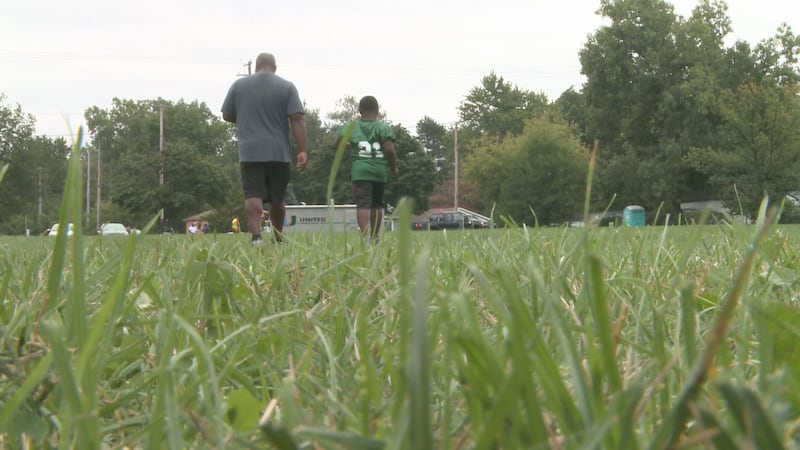 Published: Aug. 31, 2016 at 6:35 PM EDT
The city of Lansing is teaming up with a youth football league to create a space that not only promotes positive activities.
Darren Dillard and his nephew Deon Banks are part of Lansing's Football League.
For more than 40 years, Dillard and the group have had to go from park to park to practice and play their games.
"This field is a nice field," Dillard said about the Risdale Park. "It's okay. It's something that we use because we don't have anything better to use."
But the fields at Risdale will be transformed and be a better place for kids to play.
"The facility will include a new natural turf field, bleachers to accommodate 400 spectators," said Mayor Virg Bernero.
The $813,000 project will be paid for through the city's Community Development Block Grant. The grant is part of the U.S. Department of Housing and Urban Development and the city gets $1.8 million each year and use it for community development.
But the league says the potential impact on the kids is priceless.
"We try to be more than just football to these kids because it's about life and what we do is prepare these kids for life," said DeYeya Jones with Lansing Football League.
Prepare them to work in groups. Teaching them life lessons, like never quitting.
"Dropping out of high school, okay quitting," Jones said. "Starting college and not finishing."
Dillard says the new facilities will not only help the kids but also uplift the community.
"We felt some what left out in South Lansing because nothing has been done over here," Dillard explains. "To a degree the area has deteriorated quite a bit."
The group believes the new sports facility will change that and help make positive impacts.
"It's going to have a big impact in this area and also economically, geographically it's going to make an impact," said Bernero.
An invest into the children and South Lansing, "it's good to see something to revitalize the area come through here," Dillard said.
Turning Risdale park into a field of dreams.