3 arrested in marijuana dispensary robbery, Police investigating 2 other armed robberies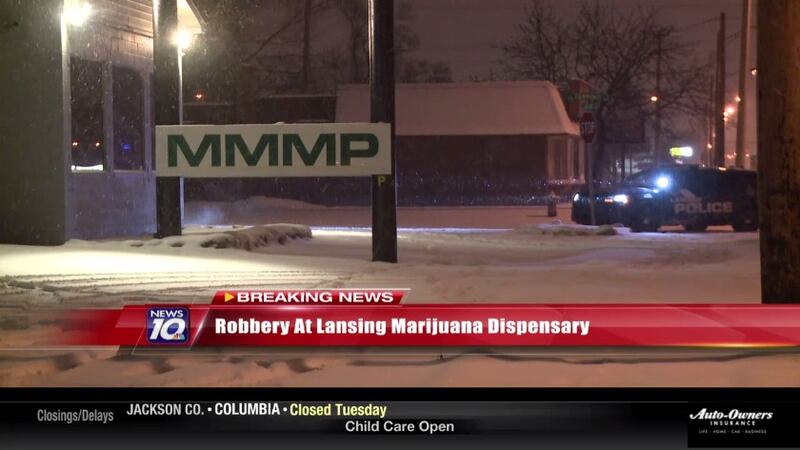 Published: Jan. 31, 2017 at 8:08 AM EST
Lansing police are investigating a break-in at a medical marijuana dispensary and two armed robberies.
The break-in at the dispensary happened early Tuesday morning after 1 a.m. on North East Street. The alarm at the shop went off notifying police and the owner. The dispensary owner watched the heist live on his security camera and was able to give Lansing police a description of the three male suspects and the car they fled in.
Police spotted them in the parking lot of the Quality Dairy on Saginaw and Cedar Streets and arrested them. Officers recovered the stolen items from the dispensary.
Lansing police are investigating two armed robberies. Police say a man with a gun held up the Family Video store on South Cedar Street Monday night around 6:30. Hours later, there was another robbery of a party store on Baker Street. Police say two men dressed in all black and wearing ski masks robbed the store around 9:30 p.m. Police say the clerk did suffer some minor injuries during the robbery. The suspects fled with cash.
If you have any information about any of these crimes, call Lansing Police.