Staudt's Rising Star: Bailey Cramer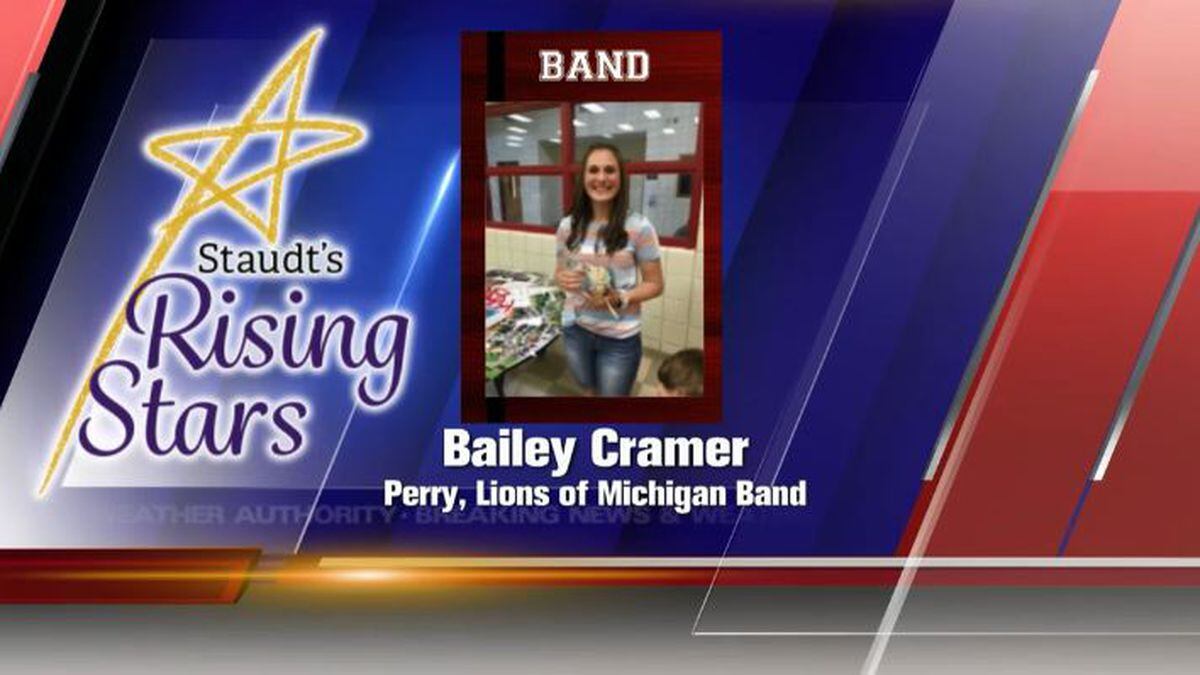 Published: Jun. 14, 2019 at 8:27 PM EDT
Bailey Cramer is Thursday's Staudt's Rising Star.
Bailey is 15 years old from Perry.
She plays the trumpet for the Lions of Michigan All State Band and is involved in many sports.
We wish her well as she heads to Italy with the Lions of Michigan band next month!
Thursday is Staudt's Rising Stars Night whereby we salute an area youngster just getting involved in organized sports. You can nominate someone on
.