Multi-media journalist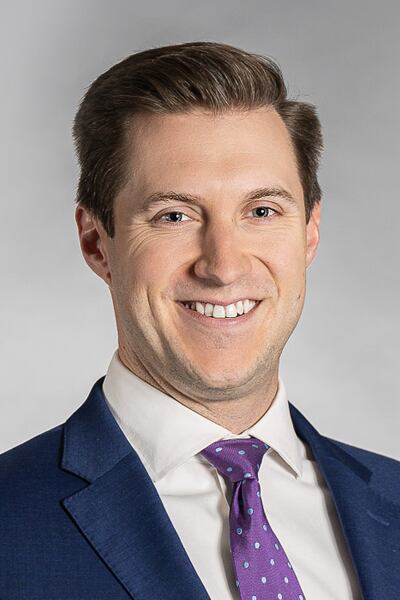 Josh Ninke is part of the reporter team at WAVE. He's glad to be much closer to family after a 5-year stint in Texas! He has family scattered throughout the southeast (and he was getting tired of all the flights).
Josh reports can be seen during WAVE News Sunrise and throughout the day.
You might notice he shares a last name with another reporter. Josh and Kathleen met at their previous station and got married on Leap Day 2020. They even anchored the morning show together for 1.5 years at KBTX. They are very excited to get out and about in Louisville and learn more about the city!
Josh also has a few hobbies. He's a semi-professional cellist, performing with several orchestras since minoring in cello performance in college. Speaking of, he's a huge fan of his alma mater, UGA. You will find him cheering on his Bulldawgs every Saturday in the fall! He also learned a lot about woodworking from his dad which comes in handy for furniture at home. (Kathleen always has a new project to keep him busy!)
Feel free to reach out to Josh on his Facebook and Twitter pages. He'd love to hear from you!
Updated: Apr. 11, 2023 at 9:39 AM EDT
|
By
Josh Ninke
and
Gray News staff
The congregation at Holy Trinity Catholic Church came together later that day to comfort each other and remember a man who was an important part of their community.
Updated: Jan. 28, 2023 at 6:12 PM EST
|
By
Josh Ninke
and
Jordan Gartner
Tax season has started but some say that doesn't mean you should file right away.
Updated: May. 14, 2022 at 6:43 PM EDT
|
By
Dustin Vogt
,
Josh Ninke
and
Jordan Gartner
A private school in Louisville is receiving criticism online after an essay assignment leaked that required students to argue against homosexuality.