Reporter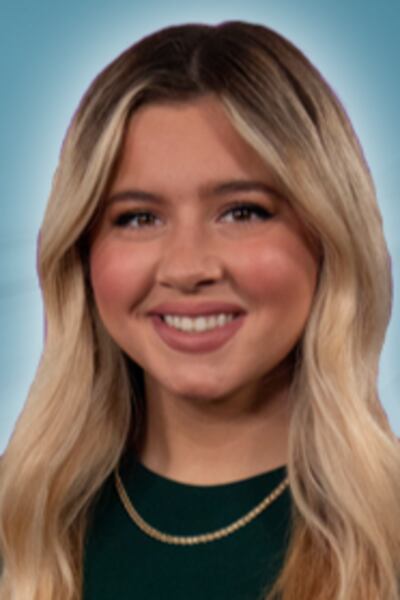 Andrea was born and raised in the Buckeye State, growing up in Columbus, Ohio. She attended Ohio University, double-majoring in Communication Studies and News & Information Journalism.
Andrea moved to Southwest Louisiana in January 2021 to begin her career at KPLC as a multimedia journalist. In May of 2022, she took on the role of weekend anchor.
Andrea has covered a variety of topics, including a historic freeze that swept the South, the historic May 2021 flood in Lake Charles, Hurricane Ida on the Southeastern side of the state, recovery efforts for Hurricanes Laura and Delta, the COVID-19 pandemic, and of course Mardi Gras in the Crescent City. In addition, Andrea has helped many in Southwest Louisiana share their stories in times of heartbreak and triumph.
During her time in the Louisiana broadcast industry, she's been recognized for her work with two major awards: Multimedia Journalist of the Year 2022, and Reporter of the Year 2023.
Updated: Mar. 16, 2023 at 5:26 AM EDT
|
By
Andrea Robinson
and
Gray News staff
Authorities say the three bodies were recovered from the water in different locations along the breakwater rocks.
Updated: Jul. 12, 2022 at 3:49 PM EDT
|
By
Andrea Robinson
and
Andrew McMunn
The big jet dubbed "Trump Force One" gets a new look, as Landlock Aviation Service repainted the plane in Louisiana.
Updated: Oct. 16, 2021 at 12:33 AM EDT
|
By
Amanda Alvarado
and
Andrea Robinson
Shawn Foley was working a stressful, 12 hour, overnight shift at Golisano Children's Hospital of Southwest Florida, when he decided to spend his break at the piano in the lobby, KPLC reported.