TV6 Morning News Producer
Marquette, MI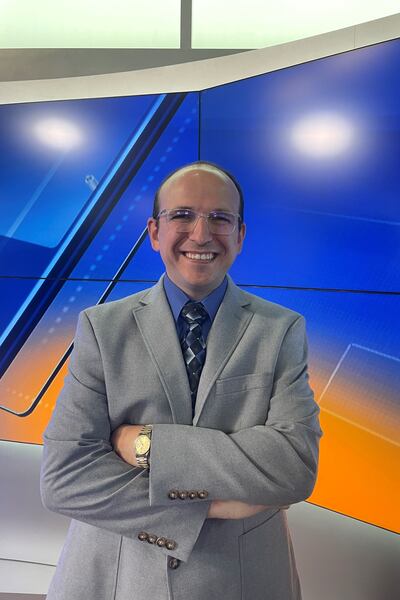 Nathan is a born and raised Yooper from Marquette, who grew up dreaming of one day working in the media world after watching TV6 daily growing up. Before coming to the station, Nathan spent nine years in the healthcare field; helping those in adult foster care and local assisted living and memory care facilities. He even spent time transporting patients within UP Health System-Marquette.
Giving back to the community is Nathan's number one passion. Doing so through golfing each summer and donating to charities of his choice at the end of each season. When he is not at the station, you can find Nathan running on a bike path, in the gym, or traveling throughout the Upper Peninsula taking pictures and meeting people. In the fall months, you can spot Nathan from a mile away in the stands at any Northern Michigan University event helping lead cheers or waving his NMU flag. His claim to fame is that he has not missed a home NMU hockey game in 28 years.
Nathan frequently pays visits to the Munising area to remember his grandparents and visit the many scenic locations throughout the area. He knows his grandparents are proud of him for having this opportunity to work for TV6.
Nathan looks forward to continuing to meet all of the morning guests he greets every morning and is honored to be a part of the TV6 family.
Updated: Nov. 10, 2022 at 8:50 AM EST
|
On November 10, 1975, the 29-person crew perished in the wreck just 15 miles off the shores of Whitefish Point.