On The Job Report: 11/17/2023
3 jobs submitted to WILX for "On the Job Report" 11/17/2023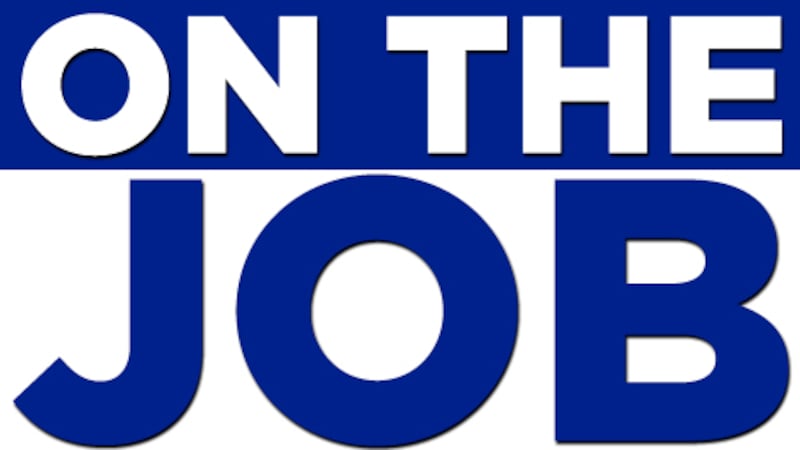 Published: Nov. 17, 2023 at 1:45 PM EST
In-Home Caregiver
Great Lakes Home Care unlimited LLC
Salary:
$13 - $15/hr
Description:
Help clients with personal hygiene, dressing, bathing, and other daily tasks

Perform basic health care services for clients including checking vital signs or administering prescription medication

Help with general light housekeeping, including cooking meals

Make transportation arrangements or provide transportation for clients as needed

Collect information about conditions and treatment plans from caregivers, nurses, doctors, and family members

Observe and report on each client's condition


Stay up-to-date with home health aide training, policies, and procedures
Requirements:
Must be able to pass a criminal background check

Must be able to pass a drug screen

Valid auto insurance

Valid driver's license

Reliable transportation & backup transportation plan

Social security card, Birth certificate, or Passport

Must be 18 years old or older


A high school diploma or GED equivalent
How to Apply:
IN-HOME CAREGIVER - EAST LANSING, MI
Mitalent.org URL for the position, https://jobs.mitalent.org/job-seeker/job-details/JobCode/174008603
Pure Michigan Talent Connect Job Order Number: 174008603
HVAC Service Technician
Aire Serv
Salary:
$18.00 - $35.00/hr
Description:
Excellent customer service can't happen without happy, motivated, and committed employees. Which is where you come in. People like you make what the Aire Serv franchise owners do possible and creating a team that shares and exemplifies our values is as important as providing quality service for heating and cooling systems.
Requirements:
2 Years Minimum Residential HVAC Service Experience, Complete Diagnostic/HVAC Repair Tools, EPA certification, Valid Driver's License, Must be able to pass full Background Check, Drug Screen and Motor Vehicle Report.
How to Apply:
https://aire-serv-of-mid-michigan.careerplug.com/jobs/827300/apps/new
Mitalent.org URL for the position, https://jobs.mitalent.org/job-seeker/job-details/JobCode/63134135
Pure Michigan Talent Connect Job Order Number: 63134135
Software Developer II/Senior Front End
Michigan State University Federal Credit Union
Salary:
$38.46/hr
Description:
Under general supervision, but in compliance with established policies and procedures, this position is responsible for the research, development, programming, and ongoing maintenance of MSUFCU digital and core banking solutions.  This includes the various MSUFCU-owned websites, digital banking applications for web & mobile, Episys core banking system, as well as the employee intranet and other internal systems and applications.  This is a cross-functional role that works directly with project stakeholders to identify requirements and constraints, estimate timeframes, design user interfaces, and create or modify database components as needed.  It includes writing, testing, and documenting code while completing projects on time.  This role also communicates programs and projects to other developers and presents to project stakeholders.
Software Developer II:
Participate in the development and architecture of the credit union's websites, banking applications and core systems through various tools, software, styles, and programming languages; program and support front-end interactive elements as well as backend architecture to ensure the functionality, look, feel, and organization of content.
Design, develop, and/or implement software to improve and better manage the various MSUFCU websites, digital banking solutions, core banking systems, online member service and information channels, as well as internal web based and application software for MSUFCU employees.
Participate in all development aspects of the Software Development Lifecycle (SDLC) including: analysis, design, testing, code review, deployment, and maintenance for all systems and applications created and maintained by the Software Development department and for proposed digital and core banking solutions.
Perform tasks as part of a cross functional development team using agile or other methodologies and utilizing project management software.
Troubleshoot technical problems and implement effective solutions. Assist with fixing any software or hardware problems that affect the digital solutions that the Software Development department supports.
Create and help maintain technical documentation for programs and systems created and supported by the Software Development department.
Work closely with the other Information Technology teams and serve as a liaison between the Software Development team and other Information Technology teams.
Collaboratively works with business units, technical teams, and third-party vendors to create project plans, technical specifications, software diagrams, and technical documentation for new programs that interface with the Credit Union's systems. These programs must conform to department standards, business requirements, regulations, and industry best practices.
Keep management advised of any system, hardware or usage problem whereby the integrity of any of the Credit Union's systems, and/or the level of service provided to members through such mediums is compromised or otherwise impaired. Assists in the support of critical operations, processes, and procedures including monitoring external and internal traffic, logs, and performance reporting for errors and anomalies.
Assist in the maintenance of various servers and backups across the Credit Union's infrastructure. Participates in the on-call rotation and assists with after-hours system needs as necessary.  Maintain availability for such calls within established service levels.
Develop digital and core banking solutions that adhere to disaster recovery procedures and participates in development and compliance with the disaster recovery plans.
Responsible for maintaining the security of all Credit Union digital platforms including but not limited to its websites, applications, core systems and the intranet.
Work as part of a team, or independently as the situation requires.
Prioritize tasks to meet project deadlines.
Participate in training activities within your department or branch and with the learning and talent development department; such training helps to ensure staff compliance with Credit Union policies and state and federal regulations and laws.
Provide mentorship to other software developers and members of the software development team to provide support for coworkers with programming design, development, testing, and code review.
Independently lead the design and development of individual programming projects, communicating with stakeholders and other project team members as necessary.
Uphold and support development standards and security requirements as it pertains to individual development projects that the department performs.
Seek out and provide recommendations for process improvements that support department design and development goals and may increase department productivity and efficiency.
Perform other duties and assist other employees, as assigned.
Senior Software Developer:
All of Software Developer I and II duties and responsibilities.
Analyze and research enterprise level business problems;...
How to Apply:
http://ipc.us/t/30B79404BDC74A73
Mitalent.org URL for the position, https://jobs.mitalent.org/job-seeker/job-details/JobCode/168984060
Pure Michigan Talent Connect Job Order Number: 168984060
More: On The Job Report.
Copyright 2023 WILX. All rights reserved.