Mid-Michigan teen bags 16-point buck on opening day of firearm deer season
Published: Nov. 16, 2023 at 6:02 AM EST
|
Updated: Nov. 16, 2023 at 7:46 AM EST
LANSING, Mich. (WILX) - Opening day of firearm deer hunting season in Michigan was a success for many, but especially for 16-year-old Caleb Bostic who showed up to the Jerome Country Market buck pole on Wednesday with a 16-point trophy buck.
Bostic started the gun season by taking an 8-pointer that was his best buck ever, but that personal record lasted just five minutes. That's when a giant buck stepped out that will likely be bigger than any buck Bostic will ever see again.
Bostic said, "Hopefully, a big buck like that will inspire other kids to get out and give it a try."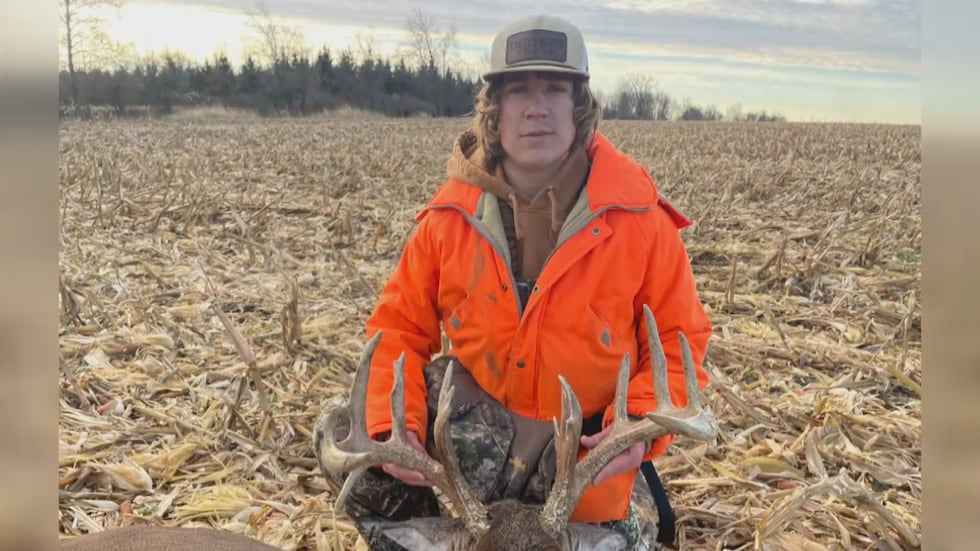 The Jerome Country Market buck pole is a tradition every year that hunters look forward to.
Bret Griffis, whose son now owns the Jerome Country Market, said the long-time hunting tradition is not about the size of the deer.
"That trophy could be a spike, it could be a six-pointer, or it could be the biggest buck on the buck pole. All trophies are measured in many different ways. For me, in my eyes, a lot of it is just who you are hunting with. For instance, I had my grandson out with me this morning, said Griffis."
RELATED: Hunting season success at Jerome Country Market buck pole
On a year that seems to have an abundance of successful hunters, the meat processor will surely stay busy this rifle season.
Subscribe to our News 10 newsletter and YouTube page to receive the latest local news and weather.
Copyright 2023 WILX. All rights reserved.