Gov. Whitmer lowers flags to honor former Representative LaMar Lemmons Jr.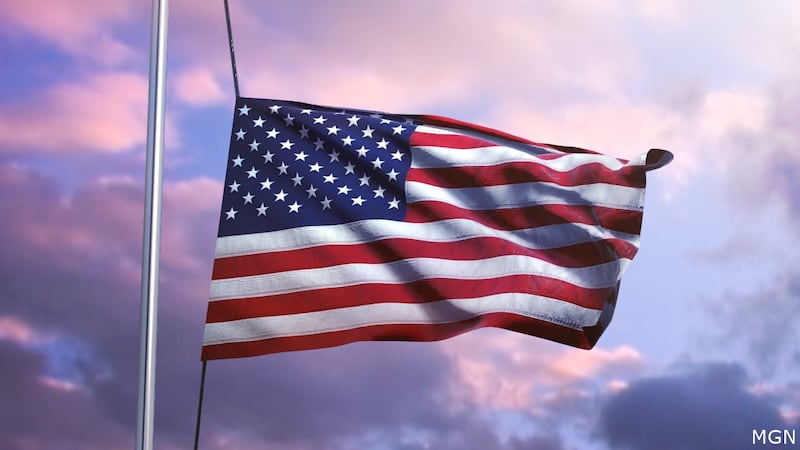 Published: Nov. 16, 2023 at 9:29 AM EST
LANSING, Mich. (WILX) - Governor Gretchen Whitmer ordered U.S. and Michigan flags within the State Capitol Complex to be lowered to half-staff Friday to honor and remember former state Representative LaMar Lemmons Jr.
Lemmons was elected to the Michigan State House of Representatives from 2005 until 2010. He served along with his oldest son, LaMar Lemmons III, for a portion of his time in office.
"State Representative LaMar Lemmons Jr. was a thoughtful public servant and leader," said Governor Whitmer. "He was committed to his constituents in Wayne County throughout his three terms in the Michigan Legislature. He left behind the kind of lasting legacy that we all aspire to have. He also served our nation in uniform, had a successful career in business, and was a loving dad and grandfather. My thoughts are with Lemmons' family, friends, and all who knew and loved him."
The flag lowering will coincide with the day of Lemmons' funeral. Flags should be returned to full staff on Saturday, Nov. 18, 2023.
To lower flags to half-staff, flags should be hoisted first to the peak for an instant and then lowered to the half-staff position. The process is reversed before the flag is lowered for the day.
Subscribe to our News 10 newsletter and YouTube page to receive the latest local news and weather.
Copyright 2023 WILX. All rights reserved.