Five Mid Michigan Teams Play Semi-Final Games Saturday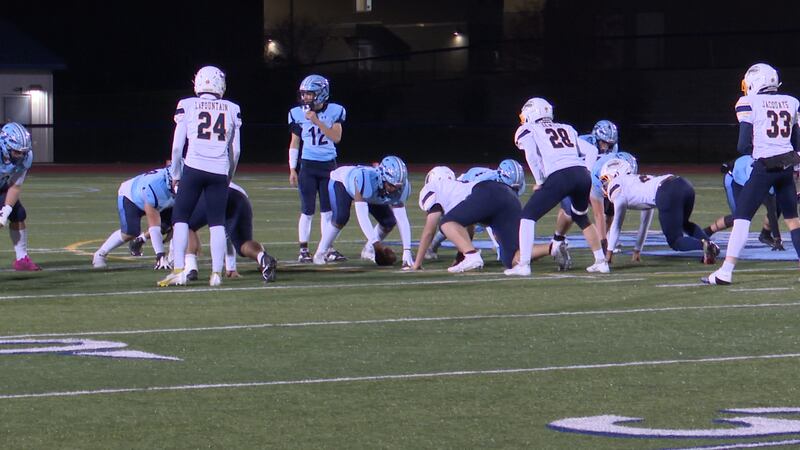 Published: Nov. 16, 2023 at 4:25 PM EST
LANSING, Mich. (WILX) - All 16-semi final games in the state high school football tournament this Saturday will kick at 1pm. All are on neutral sites and all are on artificial turf. Jackson Lumen Christi is the defending champ in division seven. Portland is 12-0, so is Mason, both still alive. East Lansing is 10-2 and Ovid-Elsie, 3-4 at one point this season, is now 8-4 and the cinderella team in division six. All the scores and highlights will be presented on the late Saturday WILX TV sports and Friday Night Frenzy will preview the games tomorrow at 11:15.
Subscribe to our News 10 newsletter and YouTube page to receive the latest local news and weather.
Copyright 2023 WILX. All rights reserved.