Lansing UAW overwhelmingly votes NO on tentative General Motors deal
Published: Nov. 14, 2023 at 2:47 PM EST
LANSING TOWNSHIP, Mich. (WILX) - The United Auto Workers (UAW) Local 602 has voted NO on a tentative agreement with General Motors.
According to the results, production workers voted overwhelmingly in a vote of 63% NO and 37% YES. Meanwhile, skilled trades workers voted 40% NO and 60% YES.
The total of votes was 61% NO and 39% YES.
The results can be viewed below: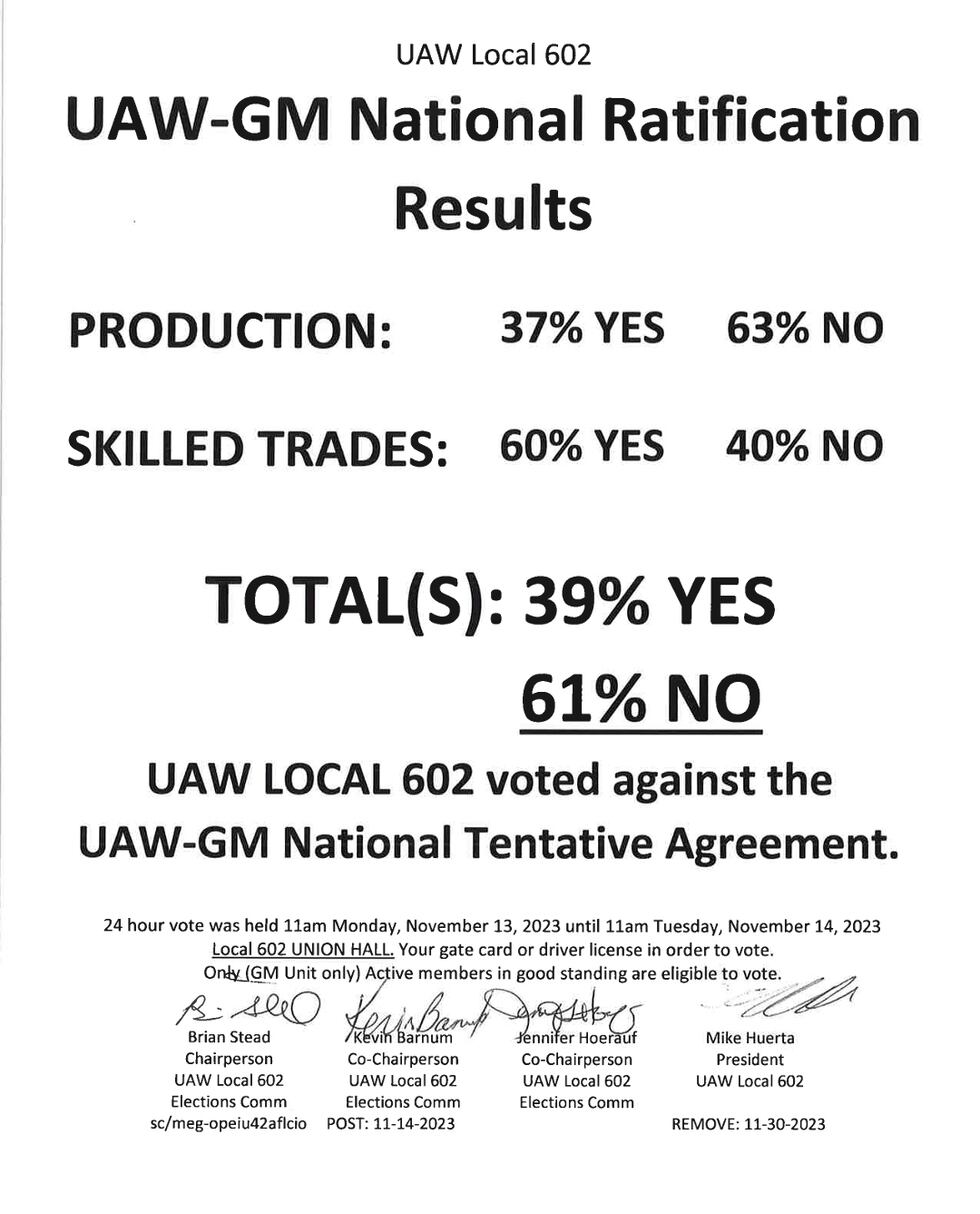 The UAW released the details of their tentative agreement with General Motors, on Saturday afternoon on Nov 4.
UAW President Shawn Fain and Vice President Mike Booth went live on Facebook, Youtube, and 'X' to highlight the details of their tentative agreement with GM which was discussed when the UAW National General Motors Council met in Detroit on Friday.
The UAW listed what was set in the agreement on their website. Wage increases will go from 23% to 25% with starting wages increasing 70%. Top wages will also increase by 33%. Lower-tiered workers at GM Components Holdings (GMCH) will get up to 89% in raises immediately.
The UAW stated on its website that since they launched their strike, GM's offer more than doubled in value.
Subscribe to our News 10 newsletter and YouTube page to receive the latest local news and weather.
Copyright 2023 WILX. All rights reserved.