Places in Mid-Michigan offering free meals on Thanksgiving Day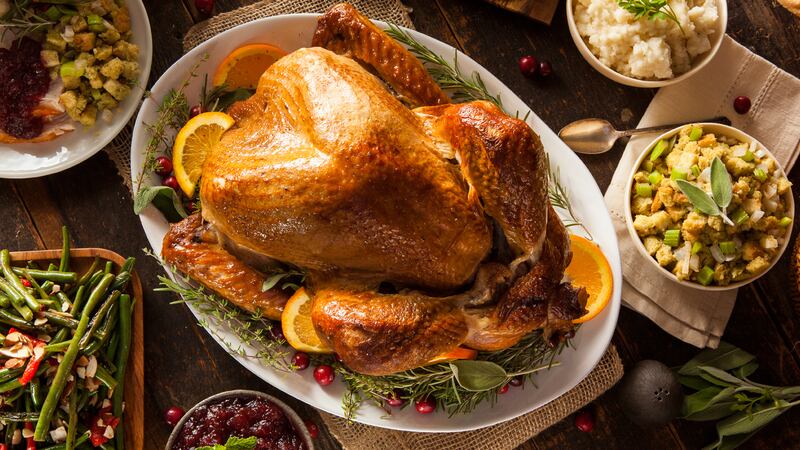 Published: Nov. 13, 2023 at 12:46 PM EST
LANSING, Mich. (WILX) - Businesses and organizations in Mid-Michigan are ensuring no one goes hungry this Thanksgiving Day.
News 10 gathered a list of businesses and organizations across Mid-Michigan offering free meals on Nov. 23.
Cristo Rey Community Center
Cristo Rey Community Center is holding its annual Thanksgiving meal for those in need.
Located at 1717 N High Street in Lansing, the annual event will be available from noon to 2 p.m. on Nov. 23.
Do you want to donate to the Thanksgiving meal, volunteer or make food donations? Visit Cristo Rey Community Center's website.
Kingdom Life Ministries of Jackson
Kingdom Life Ministries will be hosting a free Thanksgiving dinner for the Jackson community. Feed Jackson: A Meal to Remember will be held at 1825 Spring Arbor Road in Jackson from 11 a.m. to 2 p.m. on Nov. 23.
To learn more about the event or to make a donation, visit Kingdom Life Ministries' website.
Blondie's Barn
Blondie's Barn will be open on Thanksgiving Day to provide free meals to residents who may otherwise go without a holiday meal.
The Haslett restaurant, located at 5640 March Road in Okemos, will be open for dine-in only on Nov. 23 from 12 p.m. to 2 p.m.
According to Meridian Township officials, all are welcome to participate, and no reservations or signups are required. This will be first come, first served, and diners may need to wait outside until they can be seated.
This is the 11th year the restaurant has provided free Thanksgiving meals. Call Blondie's Barn at (517) 339-4600 for more information.
Subscribe to our News 10 newsletter and YouTube page to receive the latest local news and weather.
Copyright 2023 WILX. All rights reserved.