Michigan bomb maker sentenced to 52 months in prison
Published: Sep. 29, 2023 at 7:34 PM EDT
GRAND RAPIDS, Mich. (WILX) - A Michigan man is set to spend over four years in prison for possessing illegal firearms and pipe bombs.
According to the United States Department of Justice, 57-year-old Wayne VanOchten of Mancelona possessed a large cache of "military-style" firearms and equipment, as well as three pipe bombs.
VanOchten was arrested in Aug. 2022 after deputies with the Kalkaska Sheriff's Office were called to his home for reports of "machine gun" fire. When deputies arrived, VanOchten answered the door with a loaded handgun. He then admitted that he was shooting a modified AR-15 into his backyard.
Deputies executed a search warrant and found the cache of weapons that included semi-automatic rifles, pistols, a 40mm projectile launcher, and three pipe bombs. Among the equipment was a "militia battle manual" book.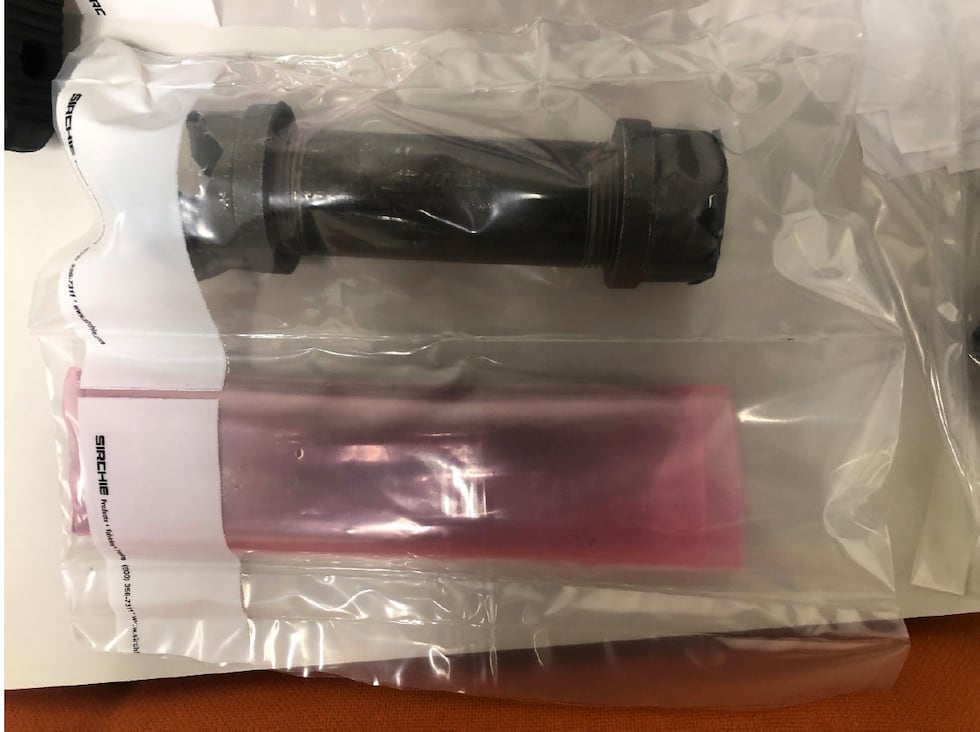 VanOchten was arrested and pleaded guilty in June. During legal hearings, law enforcement also showed evidence of VanOcthen threatening public officials.
On Friday, he was sentenced to 52 months in prison by U..S. District Judge Paul Maloney. VaanOchten received an enhanced sentence as he was using drugs at the time of his arrest.
"VanOchten's illegal possession of explosives have found him a pathway to prison," said ATF Detroit Special Agent in Charge James Deir. "Illegal explosives and weapons are a threat to public safety and have no place in our community. Those who threaten public safety will be held accountable by ATF."
Subscribe to our News 10 newsletter and YouTube page to receive the latest local news and weather.
Copyright 2023 WILX. All rights reserved.