New Civil War exhibit makes its way to Charlotte
"It's about the men that sacrificed large portions of their life"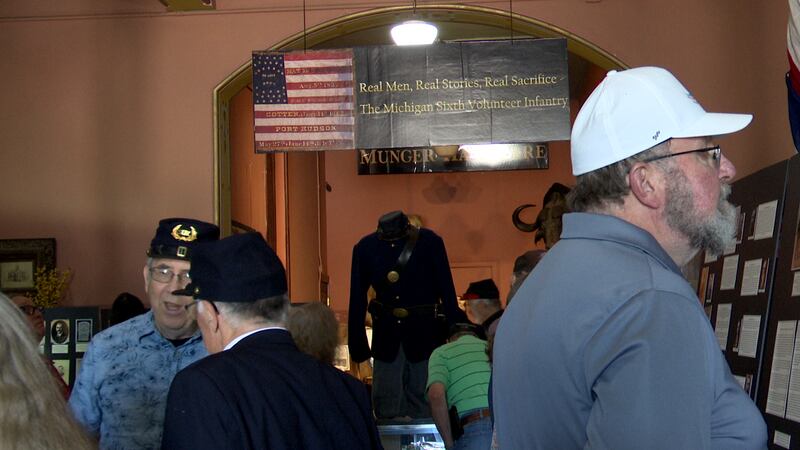 Published: Sep. 23, 2023 at 10:18 PM EDT
CHARLOTTE, Mich. (WILX) - A new Civil War exhibit opened up at the Courthouse Square Museum in Charlotte.
Sons of Union Veterans and the 14th Michigan Sons of Veterans Reserve attended the opening ceremony on Saturday.
The exhibit includes 150 photographs of men from the 6th infantry.
Rod Weaver said, "It's about the men who sacrificed large portions of their life they were killed, either by disease or in battle or wounds during the Civil War. Michigan 6th Infantry, spent most of their time in Louisiana, primarily around Baton Rouge and Fort Hudson, and those were their two major battles. Our exhibit features some details about the Battle of Baton Rouge."
Weaver said the exhibit helps give people an appreciation for being an American and the sacrifices the Civil War soldiers gave.
Subscribe to our News 10 newsletter and YouTube page to receive the latest local news and weather.
Copyright 2023 WILX. All rights reserved.