Multi-vehicle crash impacts traffic on EB I-94 after Concord Road
Published: Sep. 21, 2023 at 6:03 AM EDT
JACKSON COUNTY, Mich. (WILX) - Three semi-trucks and one car were involved in a crash on eastbound I-94 after Concord Road Thursday morning.
Just before 5:30 a.m. on Sept. 21, police said a box truck struck a bridge, spilling cargo onto the roadway. A second semi-truck hit the spilled cargo, and a third semi-truck hit a car trying to avoid the other two semi-trucks and the spilled cargo.
Officials said there were no injuries from the crash. Michigan State Police are still on the scene trying to clean the cargo and debris.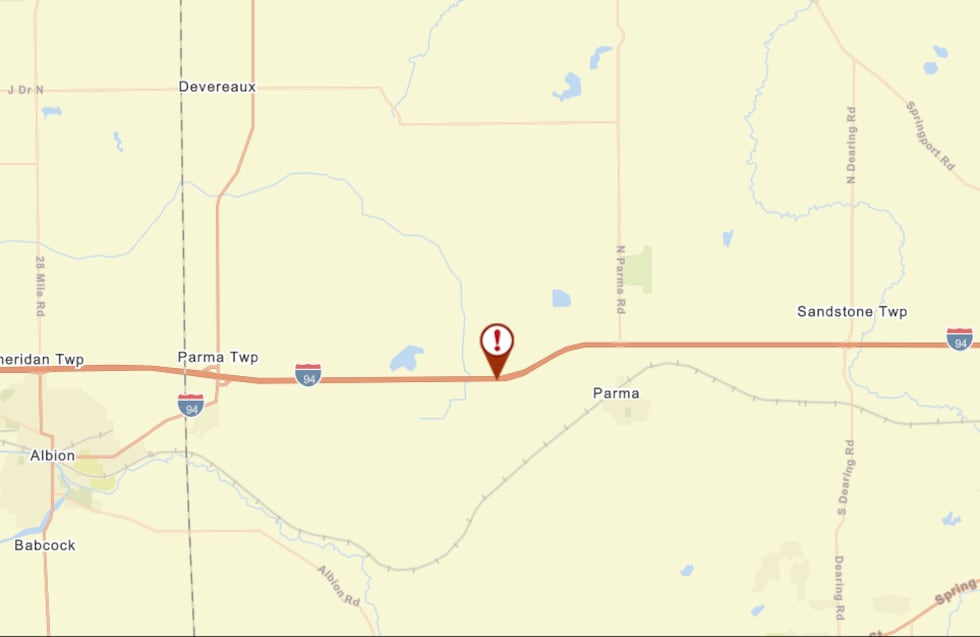 Subscribe to our News 10 newsletter and YouTube page to receive the latest local news and weather.
Copyright 2023 WILX. All rights reserved.