Dogs euthanized, man charged for animal abuse
Published: Sep. 6, 2023 at 2:42 PM EDT
GENESEE CO., Mich. (WNEM) - Two dogs were rescued from what Genesee County Sheriff Chris Swanson said was a life of neglect and torture. The dogs eventually had to be euthanized.
Anthony Jackson bought two Bullmastiffs, a brother and sister named Papa Black and Momma Blue, in June of 2021.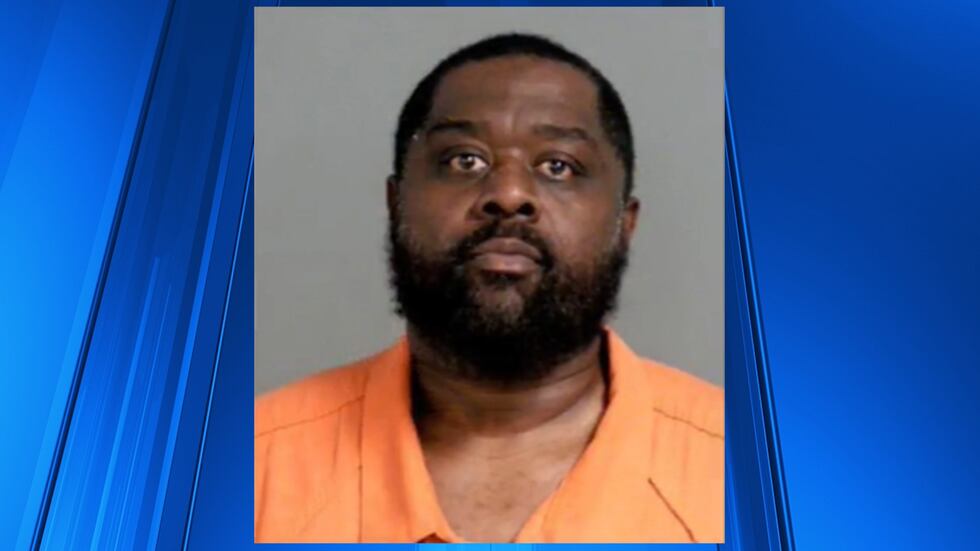 The dogs developed pododermatitis, a disorder that is akin to a human having an infected nail, Swanson said, adding it feels like pins going inside the pads of the dogs' paws every time they walk.
Jackson was told he needed to take the dogs to the vet to get them treated, Swanson said. He went to the vet, who told Jackson if he doesn't treat the paws, and get them treated quickly, the dogs will be so incapacitated they wouldn't be able to walk and they would need to be put down.
According to Swanson, Jackson didn't listen and said he would find his own remedy.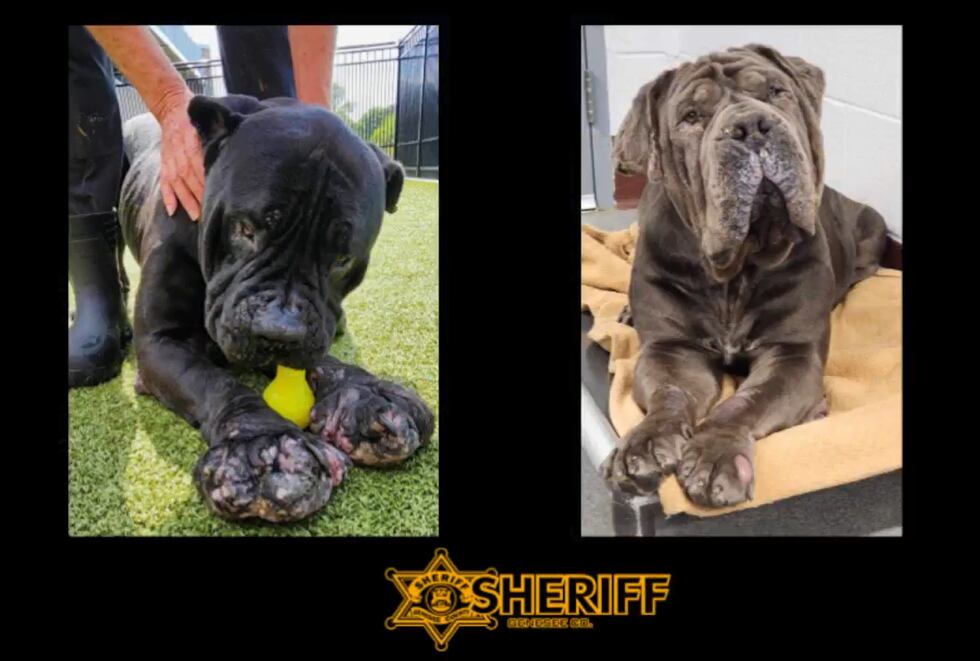 In 2022, the house they lived in, which Swanson said was off of Fenton in the 12th Street area, burned down. Swanson said the insurance company put Jackson in a hotel room, but the dogs were forced to stay at the home in the backyard to fend for themselves for over a year.
"Three-year-old bull mastiffs. [Animal control] couldn't even see them through the tall grass. And for over a year, these animals that had already been infected, whose paws had already been swollen and painful, lived in that backyard fending for themselves until they were rescued," Swanson said.
Jackson's neighbor called Genesee County Animal Control about the dogs. The dogs were rescued on May 30, 2023, according to Swanson.
Dr. McCormick, the veterinarian who works with the sheriff's department, animal control, and volunteers loved Papa Black and Momma Blue so much. They knew the dogs were in so much pain that the only ending that would make sense was what Swanson called a graceful euthanasia.
"Imagine having your own hands and feet so swollen and so broken and bleeding and scaling off, that you have to live your normal life for over two years before anybody treated you," Swanson said.
Swanson said there was no fix other than amputating the four infected paws. He added Jackson neglected the dogs and made them live a life of torture every day.
"It's a disaster story that could have been prevented," Swanson said.
Sgt. Jason White found Jackson. However, throughout the journey of trying to locate him, Swanson said Jackson refused to surrender the dogs.
White got two felony warrants for Jackson and he finally surrendered the dogs.
Jackson has three previous convictions for domestic violence, Swanson said. He is now facing two counts of cruelty to animals, killing, and torture, which are four year felony charges. He is out on bond.
White was emotional when he said Papa Black and Momma Blue were "two of the nicest, sweetest dogs you'd ever want to meet."
"Even in the end, right before we had had to humanely euthanize them, they were playful," he said. "They were in pain, they were in agony, but they were still playing and they were still loving. And they ate their dinner and they had a smile on their face."
Swanson said the team who rescued the dogs pooled money together to not only humanely euthanize them, but to privately cremate them.
"And before they [put the dogs down] they got a big old steak dinner," Swanson said. "They got their meals together and they watched and they celebrated, loved on these dogs."
Swanson recalled getting a text from one of the individuals who said they wanted the dogs to have full bellies and know that they're loved.
"Our hearts just don't go out to those who walk on two feet, but those who walk on four," Swanson said.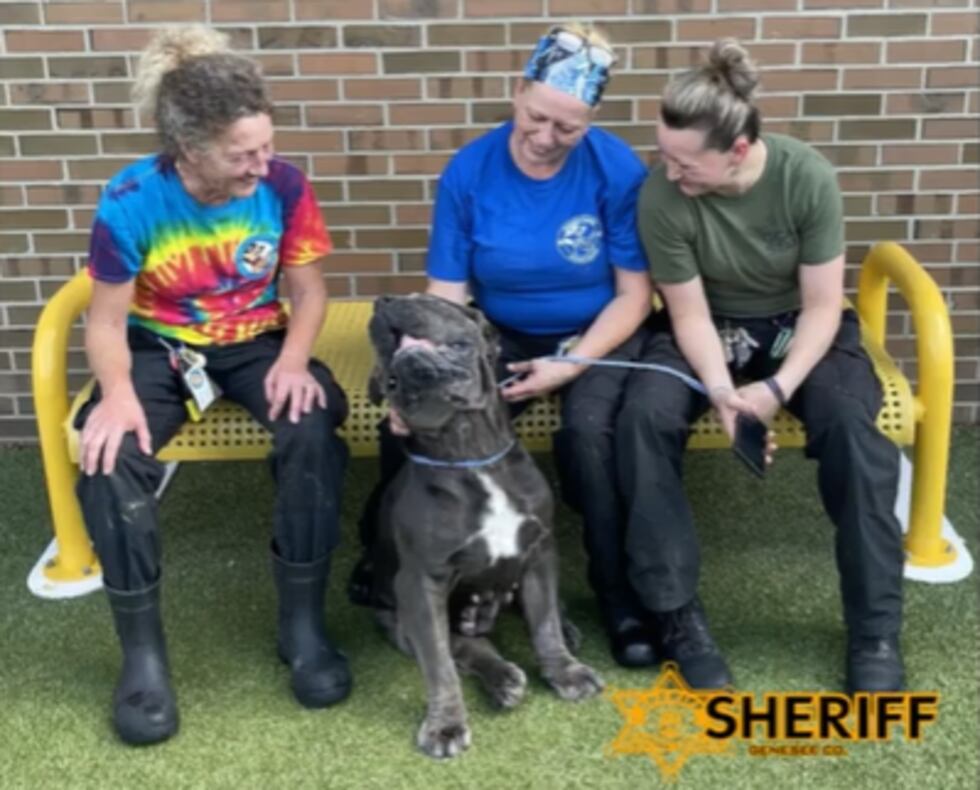 The dogs were euthanized on Tuesday, Sept. 5 since all treatment options were exhausted.
Subscribe to the TV5 newsletter and receive the latest local news and weather straight to your email every day.
Copyright 2023 WNEM. All rights reserved.