2 orphaned baby mountain lions find new home at animal sanctuary after losing their mother
Published: Aug. 31, 2023 at 5:46 PM EDT
SCOTTSDALE, Ariz. (KPHO/Gray News) - An animal sanctuary in Arizona has taken in a pair of orphaned baby mountain lions.
The Southwest Wildlife Conservation Center in Scottsdale received the adorable cubs after their mother was hit and killed by a vehicle. She desperately tried to return to her cubs but died just as she reached them.
The orphaned lions were just weeks old when they were brought to the sanctuary and have been receiving care at their new forever home. The cubs currently live in a spacious indoor enclosure and are vaccinated and protected from extreme temperatures.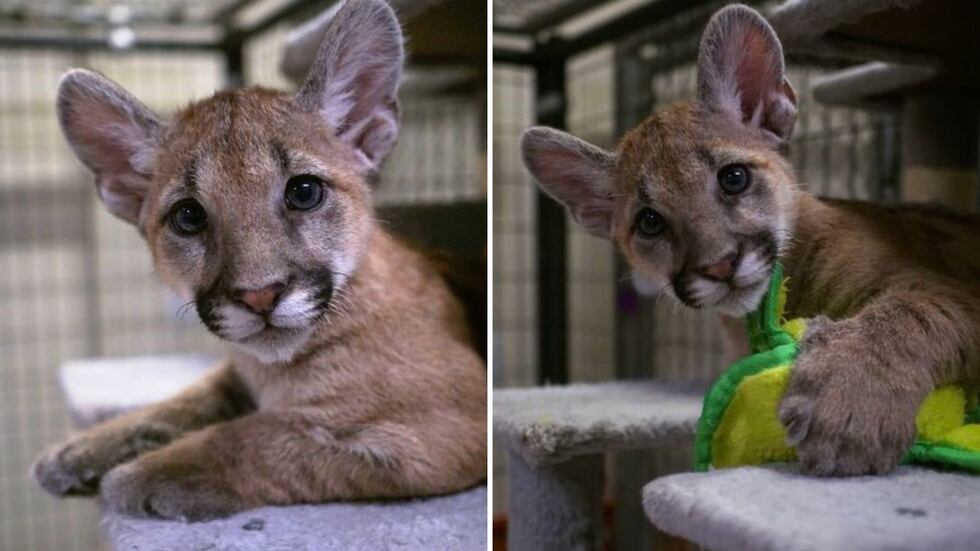 As the young lions make Southwest Wildlife Conservation Center their permanent home, the center is also asking for the public's help to name them while collecting donations for their care.
According to the sanctuary, the animal care team hopes the naming contest will raise awareness of the vital funds needed to care for and support the animal's development.
"It will not only educate the public but also raise much-needed funds for these animals and everything we do. We are excited about the journey ahead in helping to raise and rehabilitate the two cubs here at the Southwest Wildlife Conservation Center," Linda Searles, the center's founder and director, said.
Copyright 2023 KPHO via Gray Media Group, Inc. All rights reserved.