At least one dead from crashes along I-96 near Williamston
Police say 15 Semi-Trucks have flipped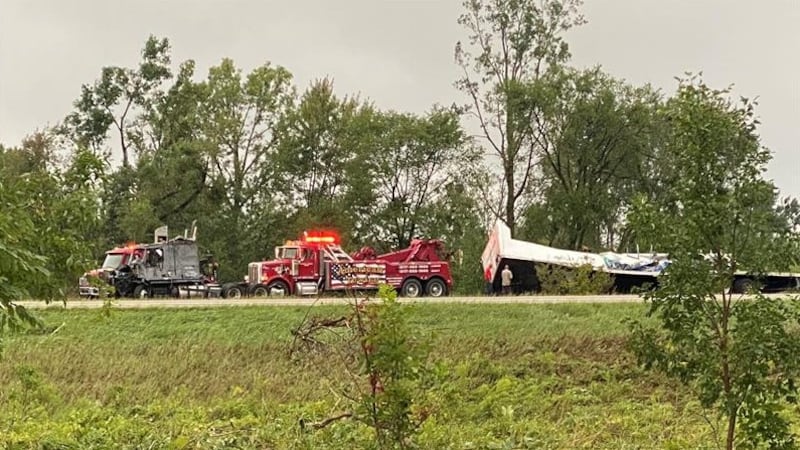 Published: Aug. 25, 2023 at 6:09 AM EDT
|
Updated: Aug. 25, 2023 at 1:30 PM EDT
WHEATFIELD TOWNSHIP, Mich. (WILX) - At least one person has died from a massive pileup on I-96 near Williamston.
On Thursday, Aug. 24, at 9:30 p.m., Ingham County Sheriff Deputies responded to the area of I-96 and Williamston Road for a possible tornado.
Officials said more than 25 vehicles along I-96 from Williamston Road to the Livingston County line were severely damaged.
At this point, there has been one confirmed fatality, and several additional victims seriously injured.
The eastbound lanes of I-96 eventually reopened at around 1 p.m. on Aug. 25. According to the Michigan Department of Transportation, the westbound lanes remain closed.
The Sheriff's office urges drivers to be cautious of downed trees and powerlines countywide.
Subscribe to our News 10 newsletter and receive the latest local news and weather straight to your email every morning.
Copyright 2023 WILX. All rights reserved.