Harbaugh Updates Media Tuesday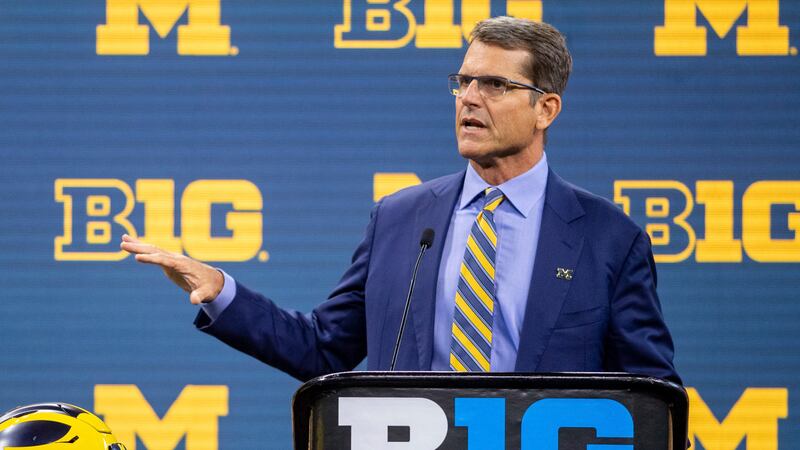 Published: Aug. 15, 2023 at 4:28 PM EDT
LANSING, Mich. (WILX) - Michigan football coach Jim Harbaugh updated the media Tuesday for the first time since fall camp opened nearly two weeks ago. Harbaugh, 59, said he could not comment on the ongoing NCAA investigation. Harbaugh will not be suspended for any games this season as was previously expected. The Wolverines open at home September 2nd against East Carolina. Harbaugh said he is very pleased with his players attitude and development in camp to this point and he added the goal is to practice toward "perfection" each day.
Subscribe to our News 10 newsletter and receive the latest local news and weather straight to your email every morning.
Copyright 2023 WILX. All rights reserved.