Sheriff: MSP trooper, K9 officer rescue lost 3-year-old in remote area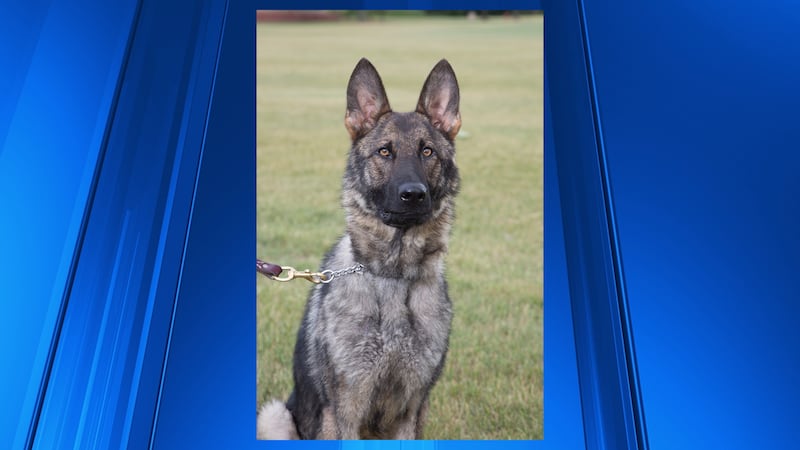 Published: Jun. 13, 2023 at 4:55 PM EDT
ROSCOMMON TWP., Mich. (WNEM) - A Michigan State Police (MSP) trooper and his K9 officer located a missing child half of a mile away from his home in Roscommon Township.
During the afternoon on Monday, June 12, Roscommon County Sheriff's Office deputies were dispatched to a residence on Woodland Drive near Snowbowl Road in Roscommon Township for a report of a missing child.
The child, a 3-year-old boy, was reportedly missing from his residence for at least 20 minutes, the sheriff's office said, adding the child's mother and neighbors were searching and were unable to locate the child. The sheriff's office noted the area is very remote and is mostly wooded with swamps.
Deputies arrived on scene and began requesting additional resources, the sheriff's office said, saying they requested multiple K9 officers, along with a MSP Drone unit, and a MSP Aviation Unit.
MSP Trooper Adam Whited and his K9 partner Loki were working in the area and responded directly to the scene to immediately begin a track for the toddler, the sheriff's office said.
After tracking for over three miles, Whited and Loki located the barefoot child approximately a half of a mile away from the residence in a remote, wooded area, according to the sheriff's office, adding the child had made it past two small marshes and through the woods, north of his residence.
The child was alive and in good health when Whited and Loki located him, the sheriff's office said, adding the child was escorted out of the woods, carried piggy-back style, to awaiting deputies at the nearest roadway.
"This tiny explorer was checked-out by Houghton Lake EMS, before being reunited with his mother," the sheriff's office said. "Missing children are always very intense investigations with multiple agencies responding and working against the clock, with a goal to ultimately make a joyous unification in the end. Thank you to all of the agencies and individuals involved in this response."
Subscribe to the TV5 newsletter and receive the latest local news and weather straight to your email every day.
Copyright 2023 WNEM. All rights reserved.