Get 'Ready For It': Do's and don'ts for the Taylor Swift concert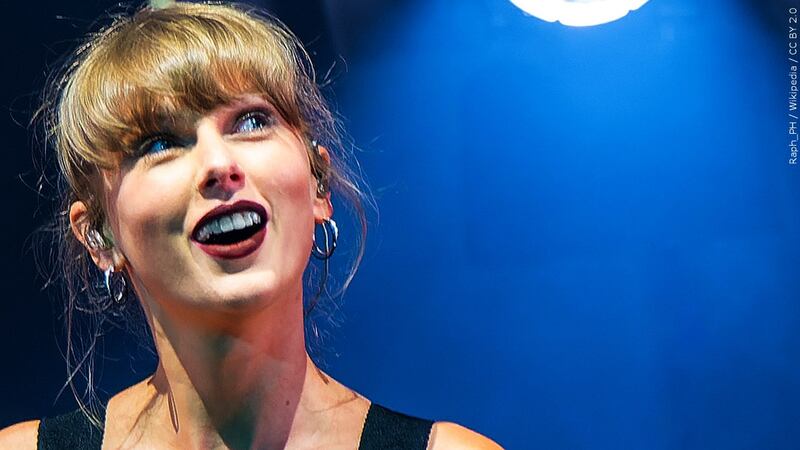 Published: Jun. 8, 2023 at 1:26 PM EDT
|
Updated: Jun. 9, 2023 at 11:37 AM EDT
DETROIT, Mich. (WNEM) - The highly anticipated "Eras Tour" concert is finally coming to Detroit's Ford Field this weekend, and TV5 has the details for what you should expect from the venue.
About the Event
The concerts are at Ford Field, which is located at 2000 Brush St., south of I-75 and directly across Brush Street from Comerica Park.
The doors open at 4:30 p.m. for both concerts, one on Friday, June 9 and the other on Saturday, June 10, with the event starting at 6:30 p.m. Ford Field has reported tickets are sold out, but you can still purchase tickets from third-party vendors.
Taylor Swift's official website said Friday's concert openers are girl in red and Gracie Abrams and Saturday's openers are girl in red and OWENN.
Ford Field said they do not want Taylor Swift fans without tickets gathering outside of the stadium and in downtown Detroit. Due to the concerts and Tigers games June 9 at 6:40 p.m. and June 10 at 1:10 p.m., Ford Field said parking lots will be at capacity and there will be nowhere to gather.
Merchandise
Early merchandise purchasing started Thursday, June 8 at 10 a.m. and goes until 6 p.m. Early merchandise sales will be located outside of Gate B on Brush Street, Ford Field said. Parking is available in Lot 4 and Lot 5 for $8. Tigers Garage parking is available at $9. Click here to view diagram for early merchandise sales.
You can also purchase merchandise on June 9 and 10 through the show starting at 12 p.m. Those sales will also be located outside by Gate B on Brush Street.
Parking
All Ford Field lots will be first come, first serve on the days of the event for $50. The Ford Field Parking Deck and Lot 4 will be open at 9 a.m. You can pre-purchase parking in the area at www.parkwhiz.com to guarantee yourself parking. Ford Field provides a map for more parking information, which can be found on its website.
Ford Field advises concert-goers to check out alternative routes to get to Ford Field, along with the traffic updates. It expects traffic congestion as there are multiple events happening in the area over the weekend.
Frequently Asked Questions
Ford Field said there are no parent's waiting room available and anyone entering the stadium must have a ticket to the event. Ford Field said it can't be held responsible for un-chaperoned minors and children 17 years and younger should be accompanied to the concert by a parent, or adult over the age of 21.
Portable chargers will be permitted upon passing inspection, Ford Field said. Charging stations are located around the concourse at Sections 100, 112, 127, 133, 225, 236, at Comerica Gridiron Club (Level 3), South Club, and all suites.
Taylor Swift fans have been making friendship bracelets to pass out to other concert goers. Ford Field said it will only permit friendship bracelets that are worn on event day and there is no limit to the quantity, as long as they are worn and do not disrupt its inspection process.
The following is Ford Field's camera policy:
Small personal cameras are allowed;

GoPro/video cameras of any type are not allowed;

No selfie sticks, tripods or monopods;

Camera bags and cases are not allowed;

Cameras with lenses over 5″ are not permitted; and

No professional or commercial cameras, which includes any camera with detachable lens.
Ford Field said at the stadium, you can report unruly behavior, equipment (seat) malfunction and/or questions, comments, or concerns to Guest Services which is located at Gate A and Gate G. The booths provide information and services such as general information, the Lost Parent Program, and missing item forms.
If you have any questions, you can reach out to Guest Services at Guest.Services@lions.nfl.net.
Do's
The following are of items that Ford Field said are prohibited in the stadium following inspection:
One-gallon clear plastic freezer bag (Ziploc bag or similar);

The Clear Bag Policy: Bags that are clear plastic, vinyl or PVC and do not exceed 12″ x 6″ x 12." Clear bags may not contain stickers, graphics, writing or other decorations on more than one side.

Small clutch bags, camera, and binocular cases, not exceeding 4.5″ x 6.5″, with or without a handle or strap, can be taken into the stadium with one of the clear plastic bag options;

Medically necessary items including insulin, medication, portable oxygen, small so pack coolers and breast pumps;

Medical/Covid Masks or religious face coverings. No other types of masks are permitted;

Infant items in a clear bag (bottles, formula) are allowed with a child. Diaper bags are not allowed per the Clear Bag Policy

Posters & signs, maximum size of 11″x17″, without poles or sticks. Must not block another guest's view;

Football helmets. Altered helmets equipped with spikes or any other item that can be used as a weapon are not permitted; and

Seat cushions not exceeding 15″ x 15″ and must not contain arm rests, zippers, pockets, flaps or metal backs.
Don'ts
The following are a list of some items Ford Field said are not permitted in the stadium:
Animals, except certified service animals to aid guests with disabilities;

Food, beverages, liquids and storage containers;

Marijuana, including medically prescribed, electronic accessories or paraphernalia associated with marijuana or illegal narcotics use;

Smoking and vaping is not permitted inside of the stadium including all seating areas, restrooms, clubs, bars, and suites, Ford Field said. Smoking/vaping is grounds for immediate ejection.

Selfie sticks;

Umbrellas; and

Weapons including handguns, ammo, tasers, chemical sprays, etc.
Click here to view the prohibited items for this event.
Attorney General's Ticket Scam Warning
Michigan Attorney General Dana Nessel is warning Michigan Taylor Swift fans of various ticket scams related to Swift's Eras tour.
There have been reports of ticket scammers taking advantage of fans and some have lost as much as $2,500 paying for tickets that don't exist or that never arrive, the AG's Office said.
The Better Business Bureau has reportedly received almost 200 complaints nationally related to the Swift tour, the AG's Office said, adding complaints range from refund struggles to outright scams.
The following are AG's Office advice on how to avoid getting scammed:
Know your vendor. Make sure you are buying from a reputable website, especially before providing any personal financial information;

Do your research. If you are unfamiliar with a particular ticket vendor, you can call the Attorney General's Consumer Protection Team at 877-765-8388 and ask if it has any complaints on file regarding that seller.

Use credit. If you purchase tickets online, especially via an online auction site, the AG's Office recommends that you complete your transaction using a credit card. Purchasing tickets with a credit card often provides you with protections that you would not otherwise have if you purchased the tickets using cash, check, or apps like Venmo and Cash App;

Shop securely. If a website begins with "https," the "s" indicates that the website is secure; and

Inspect your tickets. If you plan to purchase tickets from a source other than an established venue or official outlet, you can reduce your risk of arriving at the venue only to be turned away by physically inspecting the tickets. The AG's Office recommends checking the time, date, and location on the tickets to ensure that this information matches your expectations.
Contact the AG's Office if you have a complaint regarding tickets you purchased online, please contact the Attorney General's Consumer Protection Team via phone at 517-335-7599 or you can fill out an online complaint form.
Subscribe to the TV5 newsletter and receive the latest local news and weather straight to your email every day.
Copyright 2023 WNEM. All rights reserved.