On The Job Report: 5/26/2023
3 jobs submitted to WILX for "On the Job Report" 5/26/2023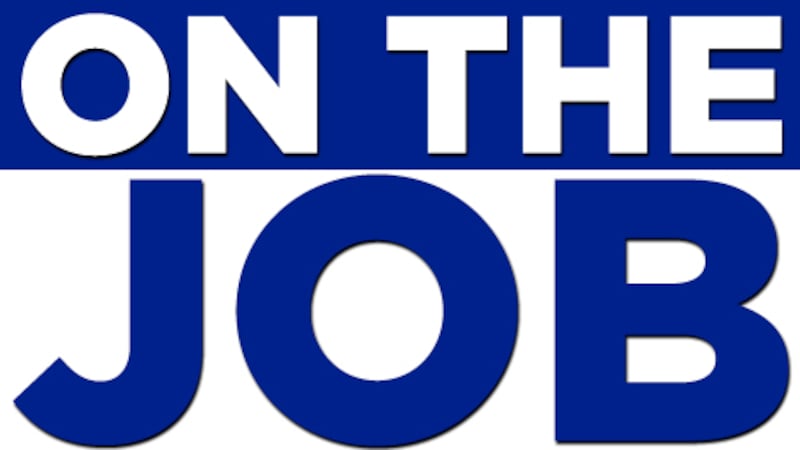 Published: May. 26, 2023 at 9:01 PM EDT
Full-time Lead Infant Teacher
EDUCATIONAL CHILD CARE CENTER
Salary:
$31,767.18 - $33,373.46 per year
Description:
EC3 Teachers plan, implement, and evaluate EC3′s child development program for the children in their care. Teachers are responsible to ensure positive, high-quality care and supervision of the children in their care at all times. In addition, the Teachers are responsible for ensuring that all space, equipment, training, supervision, child care rules and routines, and all records and files in their classroom are maintained and conducted in compliance with the Michigan Department of Human Services Licensing Rules for Child Care Centers.
Major job functions also include lesson planning, supervising classroom support staff and volunteers, communicating with parents, and collaborating with coworkers through staff meetings and other activities.
EC3 teachers are supervised by the Program Director. EC3 offers a competitive salary, opportunity for bonus pay, generous benefits, continued training and staff development, engaged and loyal families, low staff turnover, and a fun, collegial work environment.
Major tasks required:
Oversee the planning, implementation, and evaluation of the classroom program and child assessment (in collaboration with co-teachers) for a single classroom of children, to meet their physical, social, emotional, and intellectual needs, based on their individual development. This should be done based on the curriculum standards, teaching methods, and mission of EC3.

Supervise the support staff and volunteers of this classroom in a manner that is team-based, inclusive, and respectful.

Operate the classroom in compliance with Michigan's child care licensing standards and NAEYC's accreditation standards.

Ensure the safety of children through constant supervision (by sight and sound), effective arrangement of space, proper maintenance of equipment, and regular practice of emergency drills and procedures.

Ensure that child care routines are carried out in a manner that is prompt, hygienic, consistent with EC3′s methods and mission, and adhering to research-based child development principles. This includes routines related to diapering/toileting, feeding, napping/resting, hand-washing, tooth-brushing, and transitioning.

Create and maintain a tidy, pleasant, inviting atmosphere in which children feel comfortable and secure, and parents feel welcome and reassured.

Ensure that parents receive adequate information about children's experiences and development at EC3 through daily verbal and written contact, and through regularly scheduled and documented parent conferences.

Provide positive guidance and responsive caregiving, tending to children when they express need.

Provide a variety of experiences that promote physical development, creative expression, language development, and relational development.

Maintain written records designed to evaluate each child, as well as the class as a whole.

Contribute to EC3′s culture and operations by participating fully in staff meetings, sharing information obtained through outside reading and training, and performing other duties as required.
Job Type: Full-time
Benefits:
Dental insurance

Employee discount

Health insurance

Life insurance

Paid time off

Referral program

Vision insurance
Schedule:
8 hour shift

Day shift

Monday to Friday
Requirements:
Be at least 19 years of age.

Have a college degree (Associates or higher) in early childhood education, child development, or a child-related field. Have current certification in CPR (infant, pediatric, adult) and first aid.

Have the ability to pass an initial and intermittent background checks and receive clearance for working with young children

Have at least three years of lead-teaching experience in a full-day, center-based program.

Be physically able to sit on the floor and stand for long periods of time, and to move around quickly as needed. Be physically able to lift and carry fifty (50) pounds to chest height. Be physically able to climb and function within and around outdoor playground equipment.

Have a warm, supportive attitude toward children and families of all cultures. Be flexible and willing to adapt to changes in the program. Be willing to accept supervision in order to improve work performance.

Be committed to lifelong learning.

Be vaccinated against Covid-19 as it is a job requirement.
How to Apply:
Qualified candidates should submit a detailed resume, certificate/degree, three or more professional references, and a cover letter describing their suitability and desire for the position.
Email resume, cover letter, and references to hr-recruiting@ec3kids.org
Application Question(s):
• Being vaccinated against Covid-19 is a job requirement. Are you vaccinated?
Mitalent.org URL for the position, https://jobs.mitalent.org/job-seeker/job-details/JobCode/131641066
Pure Michigan Talent Connect Job Order Number: 131641066
Financial Grants Accountant
CAPITAL AREA MICHIGAN WORKS!
Salary:
Annual Salary: $50,000-$60,000; $24.04-28.85 hourly
Description:
Capital Area Michigan Works! (CAMW!) is a local unit of government that receives over $10 million in federal and state workforce development grants that will help assists job seekers with their career and education opportunities. In 2020, we provided services remotely to 1,500 job seekers and served 2,845 participants through the various workforce development programs.
As the Financial Grants Accountant, you will have the responsibility to prepare, analyze, and compile quarterly grant financial reports. This position will also assist the Chief Financial Officer in all aspects of general ledger fund accounting with a high degree of accuracy and attention to detail, be able to talk, listen and speak clearly on the telephone and in person.
On a typical day, you might...
Prepare monthly or quarter-end entries and distribution costs through cost allocations processes;

Analyze revenues, and expenses to ensure appropriate entries; prepare any journal entries;

Prepare grant budget summaries, budget-to-actual comparisons, and program budget entries;

Reconcile bank statements, ACH deposits, transfers, and AR receipts;

Prepare quarterly A/R invoicing and reconcile aging accounts;

Prepare cash requests;

Review Bi-Weekly Payroll for accuracy;

Prepare Pension monthly journal entry;

Review and verify contract budgets;

Maintain various budgets, financials, and allocation templates;

Assist with preparation of Year-end reconciliations and audit schedules.
Requirements:
To thrive in this job, you need to love working with numbers and spreadsheets using Microsoft Excel, be bondable, be a problem solver, competent in written and oral communication skills, and be able to work independently and collaborate within a team environment.
CAMW! uses an automated accounting software called Abila-Micro Information Products (MIP) Fund Accounting and is governed by Federal Office of Management and Budget (OMB) Circulars and government regulations.
For your safety, keep this in mind. You must:
Safely and successfully perform the essential job functions consistent with the ADA, FMLA, and other federal, state, and local standards.

Ability to maintain regular, punctual attendance consistent with the ADA, FMLA, and other federal, state, and local standards.

Functions may require long periods of sitting; some standing routine functions may be necessary. Reasonable accommodations will be made if requested.
This position is grant-funded and candidates should understand that any offer of employment or continuing employment is contingent upon the availability of grant funds.
How to Apply:
Mail Cover letter and resume to:
Carrie Rosingana, CEO, Capital Area Michigan Works! 2110 S. Cedar Street, Lansing, MI 48910
Or email cover letter and resume to jobs@camw.net
APPLICATIONS ARE ACCEPTED CONTINUOUSLY UNTIL THE POSITION IS FILLED.
An equal opportunity employer/program. Auxiliary aids and services are available upon request to individuals with disabilities. EEO/TTY Callers Use 711 or 1-(844) 578-6563
Mitalent.org URL for the position, https://jobs.mitalent.org/job-seeker/job-details/JobCode/355007
Pure Michigan Talent Connect Job Order Number: 355007
Registered Nurse (RN) Ovid Healthcare
OVID HEALTHCARE CENTER
Salary:
$
Description:
Are you a critical thinker, a skilled communicator and passionate about caring for seniors? Are you seeking career advancement? As a Registered Nurse (RN) at Ovid Healthcare Center, you have the opportunity to use your nursing skills and become a leader.
Responsibilities:
The Registered Nurse plans, coordinates, provides and manages nursing care, services and health education to nursing home guests.

Supervise the care/services provided by the LPNs, CNAs/STNAs and other team members who care for guests.

Provide safe and accurate medication-related interventions to guests.

Assess the health of guests and notify the physician of changes in status; promptly implement new orders.

Develop a plan of care based on assessment, implementing nursing care.

Select and institute appropriate nursing interventions to stabilize a guest's condition and/or prevent complications.

Contribute to guest assessments (MDS/CAA's) and the development of a plan of care.
At Ciena Healthcare, we take care of you too, with an attractive benefit package including:
Competitive pay,

Life Insurance,

401K with matching funds,

Health insurance,

AFLAC.

Employee discounts

Tuition Reimbursement
SPOTLIGHT, our virtual community and rewards and recognitions program, exclusively for Ciena staff members
In addition, we will help you advance your career with tuition reimbursement, discounts and other support.
You will join an experienced, hard-working team that values communication and strong teamwork abilities.
Requirements:
1-3 years of experience in a long-term care setting preferred

Current Registered Nurse (RN) licensure in the state

Covid 19 vaccination or acceptable exemption required.

CPR certification
How to Apply:
To apply, please select link: https://jobs.apploi.com/view/698097?utm_campaign=jobs_snippet&utm_source=cienahc-career-page&utm_medium=client-web-site&utm_term=josh-reiss
About Ciena Healthcare
Ciena Healthcare is Michigan's largest provider of skilled nursing and rehabilitation care services.
We serve our residents with compassion, concern, and excellence, believing that every one of them is a unique person who deserves our best each day that we care for them. If you have a passion for improving the lives of those around you and working with others who feel the same way, Ciena is the place for you!
Mitalent.org URL for the position, https://jobs.mitalent.org/job-seeker/job-details/JobCode/88605494
Pure Michigan Talent Connect Job Order Number: 88605494
More: On The Job Report.
Copyright 2023 WILX. All rights reserved.