Kids bring their teddy bears to MSU for a 'wellness visit' on campus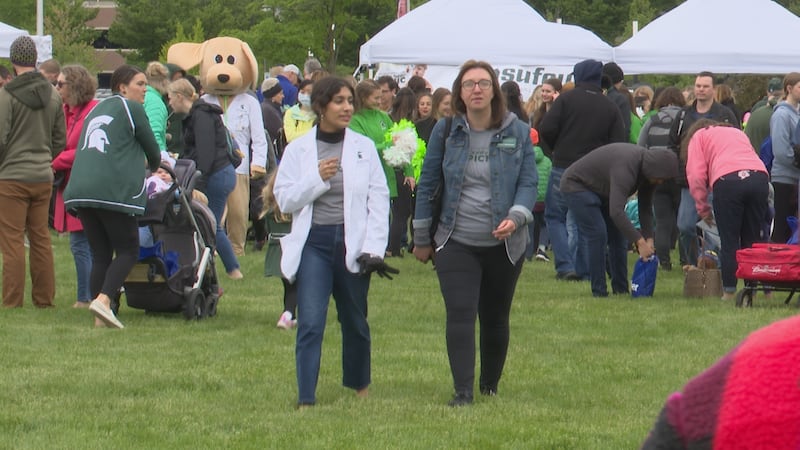 Published: May. 20, 2023 at 4:04 PM EDT
EAST LANSING, Mich. (WILX) - People gathered with their kids at Michigan State University's campus for the Teddy Bear Picnic.
The event was set up by the MSU College of Human Medicine to help kids get over the fear of a doctor's visit. They did this by allowing kids to bring their teddy bears on Saturday to campus for a wellness visit with doctors and students from MSU health colleges.
This event also allowed families to discover new health resources within the community.
MSU medical student Emily Salazar said this gathering was an important learning moment for kids as well as an inspiration.
"We got so many volunteers, it is so exciting to see our students get to be with the children and helping them learn health and wellness and just encouraging younger generations to go into medicine," said Salazar.
The event is annual and Salazar also said it was her first year participating while at MSU.
Subscribe to our News 10 newsletter and receive the latest local news and weather straight to your email every morning.
Copyright 2023 WILX. All rights reserved.