Michigan State Women's Golf Wins NCAA Palm Beach Regional
Brooke Biermann Finishes at 3-Under Par to Share Medalist Honors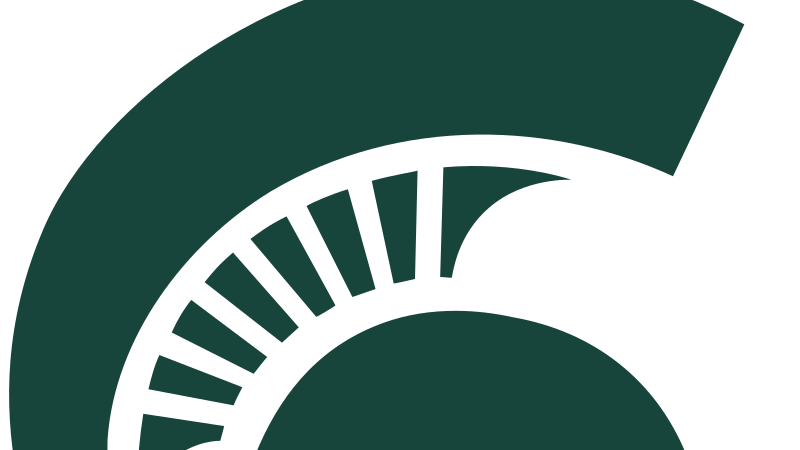 Published: May. 10, 2023 at 10:13 PM EDT
EAST LANSING, Mich. (WILX) - Michigan State's women's golf team led through the first two rounds and saw its advantage disappear early in the third round, before a strong finish on the back nine to win the NCAA Palm Beach Regional, played on the par-72, 6,312-yard course at PGA National in Palm Beach Gardens, Fla.
The Spartans shot a final round 3-over par 291 and finished the three-day, 54-hole tournament at 8-over par 872 (285-296-291), topping the 12-team field.
This is the first NCAA Regional win in program history for the Spartans and Head Coach Stacy Slobodnik-Stoll, who has guided the program to 12 NCAA Championships in 23 regional appearances.
The top five teams and two individuals (not among the top five teams) advance from the regional to play in the NCAA Championships, which will be held from May 19-24 at Grayhawk Golf Club in Scottsdale, Ariz.
In addition to Michigan State, the teams advancing from the Palm Beach Regional included runner-up Duke (11-over par 875), Texas and Northwestern (tied for third place at 14-over par 878) and fifth-place LSU (15-over par 879).
"I think today is one of the toughest days of the year," Slobodnik-Stoll said. "I think any coach would agree with me. Going into the last day of regionals, whether you have a 10-stroke lead or a 1-stroke lead, anything can happen because they're the best teams in the country and they are all capable of rounds under par.
"We had a couple of rough holes in the beginning and the front is the easier nine, but we seemed to steady the ship. We had moved down to third at one point on the back, but you just have to believe in these young people and what we've trained to do all year, which is to be in this position and have a spot in the National Championship."
The Spartans were led by sophomore Brooke Biermann, who shared medalist honors with LSU's Latanna Stone at 3-under par 213. Her tie for first place is the best finish ever for an MSU women's golfer at the NCAA Regionals.
Biermann (69-73-71) led the Spartans with a 1-under in Wednesday's final round. She finished the day with two birdies and 16 pars. As MSU battled back and forth on the back nine with Duke and Northwestern for the team lead, Biermann helped to seal the win with a birdie on the par-3, 138-yard 17th hole and closed out her round with a par on the par-5, 508-yard 18th hole.
"I'm so, not shocked, but thrilled about how everything played out today," Biermann said. "I didn't know coming down the stretch, where we stood or where I stood. I told coaches I'm glad I didn't because I was able to play my game and focus on the things I needed to do and not worry about where we stood or where I stood.
"Being able to birdie 17 and nearly having a hole-in-one was pretty cool and then getting a nice two-putt on 18 to finish it off was really nice. It's something every golfer dreams about, having your team, your support, soak you with water and celebrate, it was really fun, just awesome."
In addition to Biermann, the Spartans had two other golfers finish among the top-20 individuals.
Junior Valentina Rossi shot a 1-over par 73 in the third round and tied for ninth place overall at 2-over par 218 (71-74-73). Rossi finished the day with the day with three birdies and 11 pars, including the final three holes on the back nine.
Junior Leila Raines also posted a 1-over par 73 on Wednesday and was one shot back, tying for 14th place at 3-over par 219 (74-72-73). Raines, who qualified for the NCAA Championships last year as an individual, was 1-under par with three birdies on the front nine and had seven pars on the back.
Sophomore Katie Lu bounced back from a tough second round to post a 2-over par 74 on Wednesday, tying for 33rd place at 9-over par 225 (71-80-74). After a double bogey on the second hole, Lu played the final 17 holes in 1-under and finished her round with four birdies and nine pars.
Sophomore Shannon Kennedy carded a 5-over par 77 in the third round and tied for 53rd place at 17-over par 233 (79-77-77). Kennedy played the challenging back nine at PGA National in even-par, with a pair of birdies.
Biermann's tie for first place was the best individual finish for an MSU women's golfer at an NCAA Regional, topping third place finishes by Haylin Harris (2019 East Lansing) and Lindsey Solberg (2012 East). Her score of 213 tied Harris for the second-best 54-hole score by a Spartan.
In addition, Michigan State's team total of 872 is tied for the best team score in program history, set by the 2017 team in Athens when the Spartans finished in third place.
"She (Brooke) just won a major tournament and we just won a major tournament," Slobodnik-Stoll said. "What she did yesterday, having two sandies on the last two holes and today she makes an up-and-down on 16 and birdies 17 and makes a real nice 2-putt on 18. I'm super proud of her. She just beat some of the best players in the country.
"That's what Michigan State golf has been for 25-plus years now. We have been one of the teams that's always showed up for the tournament, just like Coach Izzo, and it's a great feeling to do something we've never done in the history of the program."
Subscribe to our News 10 newsletter and receive the latest local news and weather straight to your email every morning.
Copyright 2023 WILX. All rights reserved.