MSP launches automatic expungement program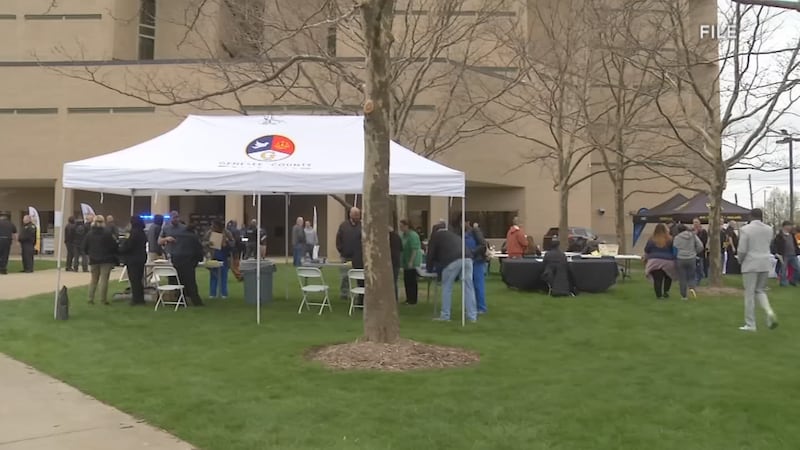 Published: Apr. 11, 2023 at 10:41 AM EDT
LANSING, Mich. (WNEM) - The Michigan State Police launched an automatic expungement program on Tuesday, April 11. The program will search the state's Criminal History Record database system daily for eligible convictions to automatically expunge.
"I'm happy to announce that the expungement process is about to get a whole lot easier," Michigan Attorney General Dana Nessel said.
It is anticipated that over 1 million residents will receive automatic expungements on this, the first day of the program's rollout, and 400,000 residents are expected to end the day completely conviction free.
Nessel released a video that outlines more information on the program.
She said that residents benefit from expungement by finding better housing or employment, increasing their income on average by 22 percent, and reducing the chances of re-offending.
"I am grateful to our partners in law enforcement and the legislature who have worked diligently alongside us to make expungements more accessible to the Michigan public," Nessel said. "These efforts will undoubtedly lead to a stronger state."
Nessel said the new automatic expungement program is in accordance with the clean slate legislation enacted in 2020. The program will automatically expunge qualifying, eligible convictions using information from the criminal historical record database to determine when the proper waiting period for each conviction has elapsed.
"Up to four misdemeanors punishable by 93 days or more may be set aside seven years after the imposition of a sentence. For felonies, up to two felony convictions may be set aside 10 years after either the date of the imposition of the sentence or the completion of any term of imprisonment with the Michigan Department of Corrections, whichever occurs later," she said.
There are several other requirements for a conviction to be eligible for automatic expungement, including no criminal charges pending against the resident.
MSP will pass on information about any convictions that have been automatically expunged to the court system on a daily basis.
"It's really exciting. I think it will give a lot of people opportunity to pursue things of housing and employment and have different options that maybe they didn't have before," Saginaw County coordinator for Peer 360 Recovery Alliance Shanell Boos said.
Boos said she will benefit from this new program. She has two alcohol-related misdemeanors which are 12 and nine years old that will be expunged.
"Both of those things will be off my record and I'll have a clean slate," Boos said. "And I think it gives people who have been working really hard to change their lives around more opportunities."
Boos, who said she has sustained recovery for more than eight years, said these expungements serve as a reminder that she's turned her life around.
As for Nessel, she said that is what this program is all about.
"This new process will strengthen our state's workforce, reduce recidivism, and be an overall great thing for Michigan communities," Nessel said.
Residents who believe they qualify for automatic expungement can check the Internet Criminal History Access Tool (IChat) webpage to view their public records. There is a $10 fee to use this service and residents will need to use a valid debit or credit card.
Residents with convictions that do not qualify for automatic expungement may still be able to go through the traditional expungement application process, as long as the requirements for that process are met.
The Department of Attorney General will continue to travel the state hosting expungement fairs to assist those residents applying for expungement by traditional means.
For more information about expungements in the state of Michigan, visit the Department of Attorney General expungement webpage.
Subscribe to the TV5 newsletter and receive the latest local news and weather straight to your email every day.
Copyright 2023 WNEM. All rights reserved.