Meijer premade salads recalled due to potential health risk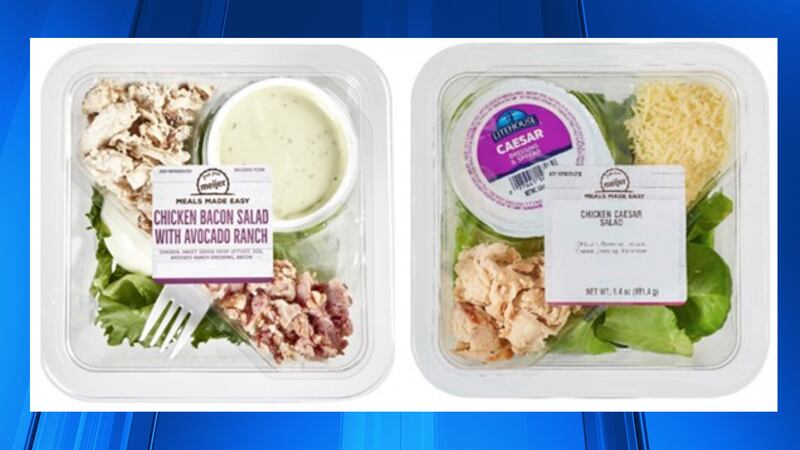 Published: Apr. 11, 2023 at 12:41 PM EDT
MICHIGAN (WNEM) - Fresh from Meijer premade salads are being recalled due to a potential Listeria monocytogenes contamination.
The Food and Drug Administration (FDA) made the announcement on Monday, April 10 after the company's announcement on Friday, April 7.
Listeria monocytogenes is an organism which can cause serious and sometimes fatal infections in young children, frail or elderly people, and others with weakened immune systems. Although healthy individuals may suffer only short-term symptoms such as high fever, severe headache, stiffness, nausea, abdominal pain and diarrhea, Listeria infection can cause miscarriages and stillbirths among pregnant women.
The recall is part of a broader Revolution Farms lettuce recall and includes premade salads carried at Meijer stores in Michigan, Indiana, Illinois, Ohio, Kentucky, and Wisconsin, Meijer said.
Meijer is not aware of any illnesses from Meijer brand salad products included in this recall, according to Meijer.
The recalled premade salads have a "Fresh From Meijer" sticker on a clear plastic container. The following products are part of the recall: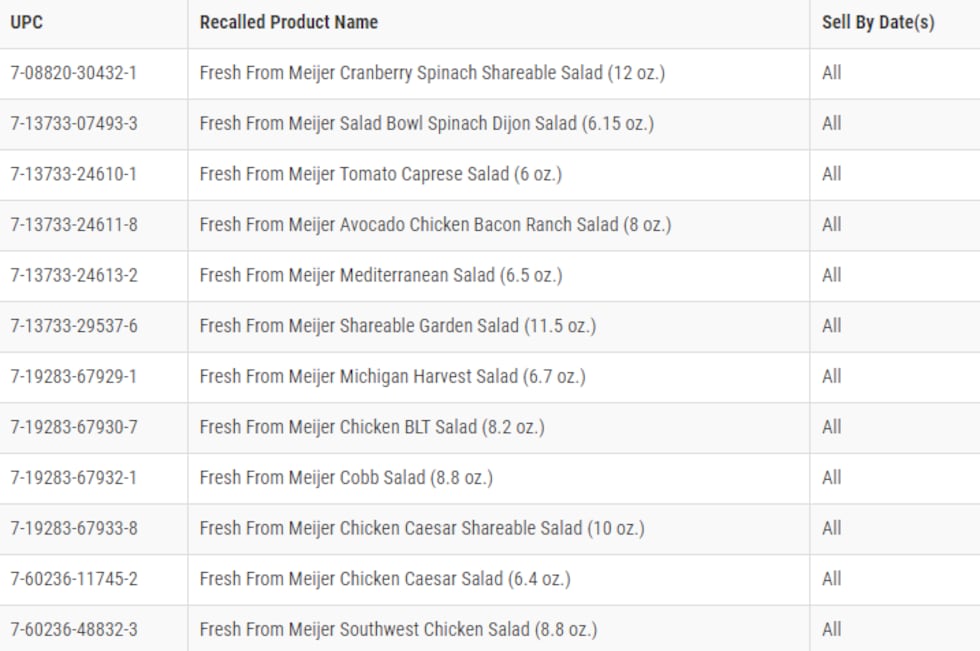 Customers who have purchased any of these products should immediately throw them away.
A full refund can be requested at the Customer Service desk of the nearest Meijer store.
Customers with questions regarding this recall can contact Meijer at 800-543-3704 from 7:00 AM through 1:00 AM (EDT) daily.
Customers with questions or concerns about their health are encouraged to contact their primary care provider.
Subscribe to the TV5 newsletter and receive the latest local news and weather straight to your email every day.
Copyright 2023 WNEM. All rights reserved.