Michigan lands 5-star QB out of North Carolina
Davis is the likely successor to JJ McCarthy.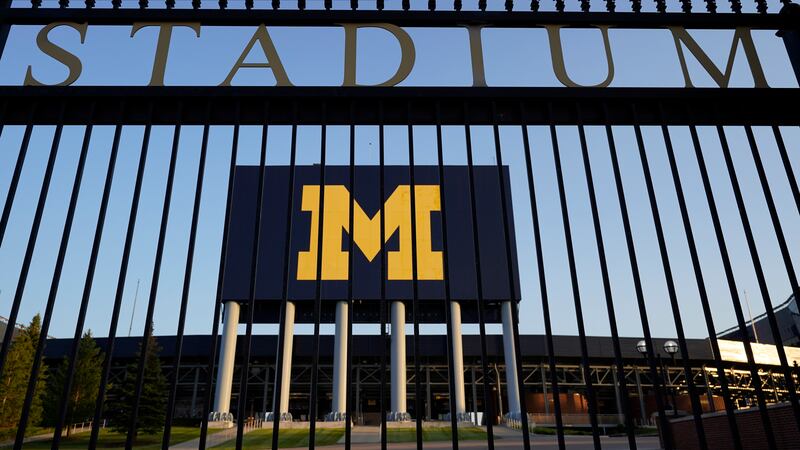 Published: Mar. 31, 2023 at 5:28 PM EDT
ANN ARBOR, Mich. (WILX) - Jim Harbaugh has one more bragging point over Ohio State. The University of Michigan landed the #6-ranked quarterback in the class of 2024. Jadyn Davis committed to Michigan over Ohio State as well as Georgia, Alabama, Clemson, Tennessee, and UNC.
A 6-foot-1, 190-pound prospect out of Charlotte, North Carolina, Davis made the announcement on Friday. As a junior at Providence Day High School, he wants to spend the next year helping to make Michigan's 2024 class the best of the best.
"I'm a guy that's going to walk in and help build the class of the school I pick, build it to the No. 1 recruiting class in the country," Davis said right before making his announcement.
Davis, the likely successor to JJ McCarthy, said he also received offers from Penn State, Auburn, Notre Dame, Oklahoma, Texas, LSU, and "dozens of others." He said while the recruitment process was a "whirlwind experience and a blessing," he's "kind of ready to get it over with, as well," having made unofficial visits to Duke, Miami, Florida State, and other schools.
Davis was named North Carolina's "Mr. Football" as the Football Player of the Year for 2022-23 season.
Subscribe to our News 10 newsletter and receive the latest local news and weather straight to your email every morning.
Copyright 2023 WILX. All rights reserved.