MSU offers mental health support resources following shooting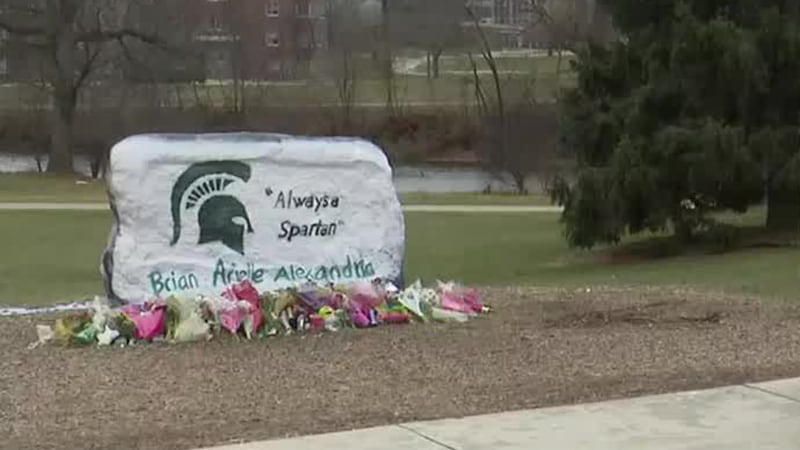 Published: Mar. 10, 2023 at 4:21 PM EST
|
Updated: Mar. 10, 2023 at 4:24 PM EST
EAST LANSING, Mich. (WILX) - Nearly one month after the deadly shooting on Michigan State University campus, the school is still offering resources for students, faculty, staff, parents and families.
Additionally, Counselors from the Community Mental Health Authority of Clinton, Eaton and Ingham Counties will continue to offer crisis support at the East Lansing Public Library through the end of March.
Crisis counseling options
Spartan Resilience Training Program Reflect and Connect Sessions for MSU faculty, staff, and graduate students
ThrivingCampus has updated their system so that users can filter for community providers who are available to offer crisis services to the MSU community. Students, staff, faculty, families and community members can access the website at msu.thrivingcampus.com at any time to see off-campus mental health care options. Filters by identity, practice area, insurance and other factors are also available.
The MSU Center for Survivors will be holding Healing through Yoga, a virtual, drop-in, trauma-informed yoga practice to promote healing and wellness. The session will be held March 16 through April 27, on Thursdays at 3 pm. It is open to students, staff, faculty and community members.
Department of Forestry tree experts will be offering a series of guided nature walks to help Spartans explore nature, find peace and continue to heal. For questions or more details, please call the Department of Forestry at (517) 355-0090 or email Lauren Noel.
Self-guided resources for Faculty:
For Students:
For Employees and Staff
Self-guided resources, such as soothing breathing techniques, progressive muscle relaxation and others are available on the CAPS Resources page.
Subscribe to our News 10 newsletter and receive the latest local news and weather straight to your email every morning.
Copyright 2023 WILX. All rights reserved.